Signature gathering is getting underway in Massachusetts; the Albuquerque city council votes narrowly for decriminalization, but faces a possible veto; New York's junior senator addressed the National Cannabis Industry Association, and more.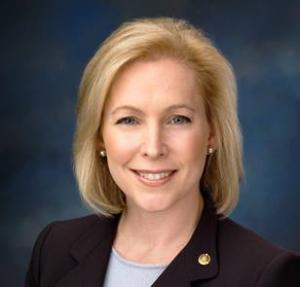 Marijuana Policy
Massachusetts Legalization Initiative Campaign Rolls Out Today. One of two groups seeking to put legalization initiatives on the November 2016 ballot officially kicked off its signature gathering campaign today. The Marijuana Policy Project-backed Campaign to Regulate Marijuana Like Alcohol in Massachusetts held a Boston news conference with several state lawmakers to get the ball rolling. The campaign must collect 64,750 valid voter signatures to place the matter before the legislature. If the legislature doesn't act, the campaign would have to collect an additional 10,000 signatures to put the issue on the ballot. The other legalization campaign in the state is by Bay State Repeal.
ResponsibleOhio Will File Initiative to Expunge Old Marijuana Convictions. The group behind this year's controversial marijuana legalization initiative is preparing a second initiative that would create a process to expunge old marijuana-related convictions. The Fresh Start Act would allow for reviews to expunge convictions if their actions would no longer be considered illegal. The group needs to gather 92,000 signatures before year's end to place the issue before the legislature next year. If the legislator then refuses to act on the initiative, it could go before voters on the 2016 ballot.
Albuquerque City Council Votes (Again) to Decriminalize Marijuana Possession. The council voted 5-4 along party lines late last night to decriminalize the possession of small amounts of marijuana and paraphernalia. A similar resolution last year was vetoed by Mayor Richard Berry, but since then, voters in the region have had the opportunity to express their support for decriminalization and have done so. Bernalillo County, where Albuquerque is located, voted 60% for decrim, and every precinct in the city itself was above 50% for decrim. Is the mayor paying attention? Stay tuned.
Medical Marijuana
US Senator Addresses Industry Meeting, Calls for Feds to Butt Out. Sen. Kirsten Gillibrand (D-NY) spoke at the National Cannabis Industry Association meeting in New York Monday and told industry professionals she is pushing a bill she cosponsored last March with Sens. Cory Booker (D-NJ) and Rand Paul (R-KY) that would bar the federal government from interfering with marijuana in states where medical marijuana is legal. "There's a conflict between state and federal statute that confuses doctors, patients and providers alike," she said. "People aren't sure what's legal, what's not, and the gray area that resulted is hindering health care and the industry's development."
California State Monopoly Medical Marijuana Initiative Filed. Foes of marijuana reform in the Golden State have filed an initiative that would eliminate private marijuana cultivation and privately-owned dispensaries "in the interest of public safety." They would be replaced by one "state-owned cultivation site," which would supply "state-owned dispensaries." The initiative would also raise the minimum age for patients from 18 to 21. The initiative's proponents include anti-marijuana campaigner the Rev. Ron Allen, Citizens Against Legalizing Marijuana, and the Take Back America campaign.
New Psychoactive Substances
House Bill Would Criminalize Hundreds of New "Synthetic Drugs." Bipartisan legislation filed last week is aimed at reducing the traffic in new psychoactive substances, such as ones marketed under names like "flakka," "bath salts," and "K2." The bill is HR 3537, sponsored by Reps. Eleanor Holmes Norton (D-DC), Charlie Dent (R-PA), and David Jolly (R-FL), and it would amend the Federal Analogues Act to make it stronger, as well as adding a list of known new psychoactive substances to the Controlled Substances Act. In a bid to target distributors -- not users -- the bill narrows the act so that it does not apply to simple possession.