Get ready for "Marley Natural" weed, there are now competing legalization efforts in Maine, a high-CBD medical marijuana bill is the first one pre-filed for next year in Georgia, the DC city council approves civil asset forfeiture reform, and more. Let's get to it: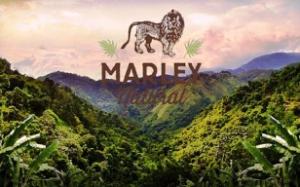 Marijuana Policy
Bob Marley Will Become a Marijuana Brand. The family of legendary Jamaican reggae singer and ganja lover Bob Marley has inked a deal with an American private equity group to sell marijuana under the "Marley Natural" name. The deal is with Privateer Holdings, which says on its web site that "Marley Natural is born of Bob Marley's deep respect for the power of nature to heal and inspire us. True to his ideals, we will cultivate fine cannabis, blend infused topicals, and craft accessories that celebrate life, awaken well-being and nurture a positive connection with the world." The Marley-branded weed is expected to show up next year in places where it is legal.
St. Louis Post-Dispatch Supports Putting Marijuana on the Ballot in 2016. In an editorial last week, The St. Louis Post-Dispatch came out in support of the Show Me Cannabis petition drive to put a pot legalization constitutional amendment initiative on the 2016 ballot. "The time for a statewide debate over marijuana legalization is ripe," the newspaper editorialized. "Let the great pot debate of 2016 begin." The Post-Dispatch is Missouri's second largest daily circulation newspaper.
Second Legalization Effort Emerges in Maine. A new group has emerged seeking to free the weed in Maine. Legalize Maine says it will take "a homegrown approach" to legalization and will include the legalization of marijuana social clubs. It has registered the LegalizeMaine.org and LegalizeMaine.com web sites, but there's nothing on them yet. The Marijuana Policy Project has been working Maine for the past several years and plans to run a 2016 legalization initiative there. This could complicate matters.
Medical Marijuana
Georgia Legislator Pre-Files Low-THC, High-CBD Medical Marijuana Bill. State Rep. Allen Peake (R-Macon) has pre-filed a bill that would legalize a form of medical marijuana in the state. At this point, House Bill 1 is little more than a mission statement, with details to be filled in later, Peake said. Peake tried to do the same thing in the just finished legislative session, but that bill died on the last day of the session.
Iowa Board of Pharmacy Committee Hears Debate on Reclassifying Marijuana. The board met Monday in Des Moines to hear debate on whether marijuana should be moved from Schedule I to Schedule II under state law. Such a move would be a step toward allowing medical marijuana in the state. The board is responding to a petition from long-time Iowa medical marijuana activist Carl Olsen. The committee is expected to make a recommendation on the matter to the full Board of Pharmacy on Wednesday.
Rhode Island's Third and Final Dispensary Opens Tomorrow. The Summit Medical Compassion Center is set to open in Warwick tomorrow. There are two others in the state, one in Portsmouth and one in Providence. Three is all the state's medical marijuana law allows.
Asset Forfeiture
DC City Council Votes Unanimously for Civil Asset Forfeiture Reform. The council voted unanimously today to reform the way the nation's capital handles asset forfeiture. The measure would direct seized funds to the city's general fund instead of the police department and it establishes more protections for citizens in the asset forfeiture process.
International
Marijuana Legalization Debated in Frankfort. For the first time, a German city has officially debated changing its marijuana laws. Officials heard from police, economists, doctors, and drug counselors. A city health department official, Rosemarie Heilig, called for a pragmatic approach to dealing with marijuana that stresses counseling and therapy instead of punishment.