A massive round-up of dirty cops in Puerto Rico, a massive drug conspiracy led by a South Carolina sheriff, and another greedy jail guard make the news this week. Let's get to it: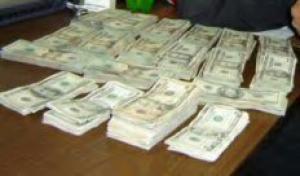 In Columbia, South Carolina, the
former Lee County sheriff pleaded not guilty last Thursday
to 47 new charges in what prosecutors are calling a complex drug conspiracy case. Former Sheriff EJ Melvin resigned in May after he and 11 others were charged with a drug distribution conspiracy. In an earlier indictment, witnesses accused Lee of dealing cocaine from his official vehicle and state police agents said that they had given Melvin a list of possible drug dealers, only to have him use it to tip off the dealers and plan to get money from other dealers in exchange for keeping agents away. The second indictment charges that Melvin abused his position as sheriff to enrich himself and others through drug dealing, extorted kickbacks, and money laundering. He is now facing one count of conspiracy to distribute more than five kilograms of power cocaine, 20 counts of extorting kickbacks from drug dealers, three counts of money laundering, one count of taking more than $5,000 in victim assistance funds for personal use, three counts of lying to state and federal agents, and 18 counts of using a telephone to facilitate drug trafficking. He faces up to life in prison for the drug conspiracy and between 20 and life for the racketeering counts. Amazingly, he has been allowed to remain free on bail.
In Puerto Rico,
133 police officers, prison guards, and US Army officers were arrested last Thursday
in a series of FBI raids aimed at law enforcement officials helping drug traffickers. Some 750 agents were involved in the massive operation, which covered the entirety of the US territory. Those rounded up face charges conspiracy to possess with intent to distribute more than five kilograms of cocaine and illegal firearms offences. Prosecutors allege the police officers provided security for drug dealers at up to $4,500 a pop. If convicted, the defendants face from 10 years to life in prison.
In Chicago,
a Cook County jail guard was arrested October 4
after being caught on camera accepting marijuana and cocaine to be delivered to an inmate. Guard Timothy Fuller, 42, is charged with possession of marijuana, possession of cocaine, possession of marijuana with intent to deliver and possession of cocaine with intent to deliver after being caught by a sting investigation. Fuller went down after jail officials got suspicious and set up a sting. Fuller met with a woman who supplied him with 16 grams of cocaine and 135 grams of pot and paid him $400 to smuggle the contraband into the jail. But the woman was an undercover cop, the camera was rolling, and now Fuller is looking out from the wrong side of the bars.