Oregon's cannabis cafes face a bleak future after running afoul of the state's anti-smoking laws, a no-smoking Florida medical marijuana bill advances, a huge medical marijuana crop grows in Chile, and more.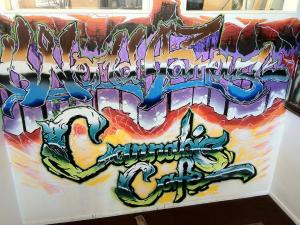 Marijuana Policy
Oregon Marijuana Cafes Must Shut Down By Next Month. Operations that allow people to smoke marijuana inside will have to shut down by January 1 or face fines for violating the Oregon Indoor Clean Air Act. Some cannabis café owners, such as Madeline Martinez, operator of the World Famous Cannabis Café, say they will fight. "People will be forced to consume in the street, in their car, at the park," she said. "It's a nightmare. I'm going to have to close my doors."
Medical Marijuana
Arkansas Attorney General Rejects Wording on Medical Marijuana Initiative. Attorney General Leslie Rutledge (R) has rejected a proposed constitutional amendment to allow for medical marijuana in the state, saying the wording is ambiguous. Initiative proponent David Crouch, a Little Rock attorney, will have to submit revised language if he wants to move forward.
Florida Medical Marijuana Bill Advances. A bill that would allow for cannabis oils containing higher levels of THC-- but not for smokable medical marijuana -- passed the Senate Appropriations Subcommittee on Criminal and Civil Justice Thursday. The measure, SB 460, would amend the state's Right to Try Act, which allows patients facing death to try experimental medicines. A companion measure is also moving in the House.
Asset Forfeiture
Virginia Panel Rejects Civil Asset Forfeiture Reform. The Virginia State Crime Commission voted 9-3 Thursday against endorsing civil asset forfeiture reform legislation. Virginia doesn't have a problem with asset forfeiture, asserted Brunswick County Sheriff Brian Roberts, who sits on the panel. The legislature considered asset forfeiture reform last year, but refused to vote on it and instead bumped it over to the crime commission for further study.
International
Latin America's Largest Ever Legal Marijuana Crop Planted in Chile. Regional agricultural authorities in central Chile last month approved a 6,900-plant medical marijuana grow operation that will produce 20 strains of high-potency marijuana. The resulting buds will be converted to cannabis oil after being harvested next spring (fall in the Southern Hemisphere).