An Oklahoma sheriff and his deputy went a bit too far with asset forfeiture efforts, a Louisiana sheriff and his narcs went a bit too far in mistreating prisoners, and more. Let's get to it: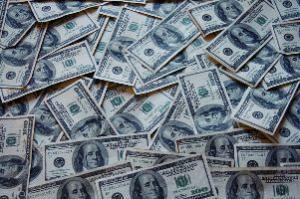 In Abingdon, Virginia,
a Washington County jail guard was arrested March 22
on charges he was smuggling drugs into the jail. Guard Justin Andrew Brown, 22, went down after officials were tipped that a guard was smuggling contraband. Brown now faces charges of intent to distribute an imitation controlled substance, conspiracy to distribute a Schedule II drugs, and attempt to deliver drugs to a jail. He was jailed at the same place he worked until he made bail days later.
In Berkeley Township, New Jersey, an Ocean County juvenile justice officer was arrested last Tuesday as she allegedly prepared to make a heroin sale in parking lot near an elementary school. Erica Kotelnicki, 35, is charged with heroin distribution. A search of her home yielded more heroin, cocaine, scales, and cash. She has been suspended without pay.
In Columbus, Indiana, a former Columbus police narcotics supervisor was arrested last Wednesday on charges he stole drugs from the evidence room. Jeremy Coomes, 38, supervised the Columbus Police Narcotics Unit until October 2015, when an audit turned up various discrepancies, including missing drugs. An Indiana State Police investigation pointed to Coomes, who they said took drugs and sometimes replaced them with different items. He faces a number of charges, including possession of methamphetamine, possession of cocaine, theft, and official misconduct.
In Wagoner, Oklahoma, the Wagoner County sheriff and a deputy were arrested last Thursday over their efforts to use civil asset forfeiture to take $10,000 from a motorist. Sheriff Bob Colbert and Deputy Jeffrey Gragg claimed they were going by the book in seizing what they claimed were drug proceeds, but a grand jury disagreed, indicting them on conspiracy, bribery, and extortion charges. Colbert and Gragg pulled over a driver and his passenger, then arrested them for "possession of drug proceeds" when they declared they owned the cash. The driver then asked what he could do to stay out of jail and Gragg told him that the only way he was "going to go home was to disclaim his ownership in the $10,000." The sheriff and his deputy then released the pair and deleted records of their arrests. The money was placed in the sheriff's asset forfeiture fund.
In Edcouch, Texas, a former Edcouch police officer was arrested last Friday on charges he took cocaine from a March 2013 drug seizure. Vicente Salinas allegedly switched out four of 15 bundles of cocaine that had been turned over to the Hidalgo County Task force. No word on what the official charges are.
In New Orleans, a ninth Iberia Parish sheriff's deputy pleaded guilty last Thursday in a growing investigation into the sheriff's office. Deputy Jeremy Hatley pleaded guilty to deprivation of rights and making false statements in a case that centers around the repeated beating of inmates by deputies, including six former department narcotics agents. The deputies who copped pleas are expected to testify against Iberia Parish Sheriff Louis Ackal and Lt. Gerald Savoy, who had initial court appearances last week.
In Leesburg, Virginia,a former Loudon County sheriff's deputy was found guilty last Thursday of stealing $229,000 from the department's asset forfeiture program. Frank Pearson, 45, was found to have been sticking his hand in the cookie jar for more than a decade, even though he bizarrely claimed to have no memory of doing so. He's looking at up to 10 years in prison.
In Miami, a former Miami Police officer was sentenced last Friday to nearly four years in state prison for taking money for offering protection during drug deals. Jose Maldonaldo Dick, a seven-year veteran of the force, had been charged with two counts of armed cocaine trafficking, which is punishable by up to life in prison, but copped to a single count of providing protection for a drug dealer and being paid to do so. Dick has already spent 18 months behind bars awaiting trial.