The FBI is investigating a pair of Louisville narcs, the state police are investigating thefts at a Massachusetts police department, a Philly cop gets busted sending pot through the mail, and more. Let's get to it: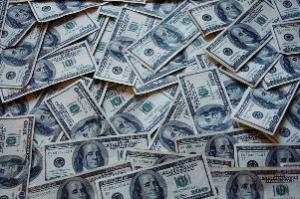 In Louisville,
the FBI is investigating two Louisville narcotics officers entrusted with intercepting large drug shipments
. Officers Kyle Willett and Thomas Barth have been placed on administrative reassignment after Louisville Metro Police received information they "may have violated federal law," a department spokesman said. The pair are members of HIDTA task force and were tasked with inspecting packages in partnership with UPS.
In Lee, Massachusetts, state police are investigating thefts from the Lee Police Department evidence room. At least $1,408 in cash and an unspecified quantity of drugs went missing. The investigation comes two weeks after Lee Police Officer Ryan Lucy resigned and went into rehab. The department hasn't said if Lucy was involved in the thefts.
In Philadelphia, a Philadelphia police officer was arrested Tuesday for trying to send a package of marijuana through the US mail. Officer William Branish Jr. screwed up, though; he used an associate's account at a local business to mail the package, which he incorrectly addressed. When the package came back to the business, Branish was busted. He is charged with simple possession of marijuana and possession with intent to deliver.
In Las Vegas, a prison guard at the High Desert State Prison was arrested Tuesday for trying to smuggle drugs into the prison. Guard Kaleo Gedge went down when drugs were seized from him as he went to work. It's not clear what the precise charges are.