As of Tuesday, there will be limited legal protections for people who witness or experience a drug overdose in the District of Columbia and summon medical assistance. That's because the District's Good Samaritan Overdose Prevention Amendment Act goes into effect then.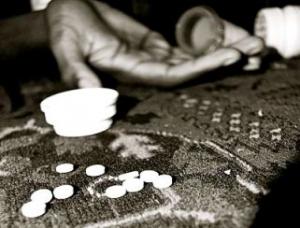 Passed last fall by the DC city council, the new is aimed at reducing overdose deaths by removing the threat of arrest from overdose victims and those who might assist or seek help for them. Many overdose deaths do not occur immediately, and medical interventions can save lives, but some drug users and their peers are reluctant to seek help because of fear of arrest and prosecution.
"Criminalization should not be a barrier to calling 911," said Grant Smith, policy manager with the Drug Policy Alliance. "This new law will help encourage District residents who witness an overdose to pick up the phone and help save a life."
Under the new law:
Law enforcement officers who observe small amounts of illegal drugs or paraphernalia at the scene of an overdose should not consider these drug law violations to be crimes for the individual experiencing the overdose and the witness who sought emergency medical services.
A minor is provided limited protection from criminal charges for underage possession of alcohol if they experience an overdose or seek emergency medical services for a peer.
An adult who is 25 years of age or younger is given limited protection from criminal charges for providing alcohol or other drugs to a minor who is 16 years of age or older if they seek emergency medical services for the minor in need.
The possession of naloxone – a medication that rapidly reverses opiate overdoses – and its use by lay persons on individuals experiencing an opiate overdose is decriminalized.
Ten states (California, Connecticut, Colorado, Florida, Illinois, Massachusetts, New Mexico, New York, Rhode Island and Washington State) have already enacted Good Samaritan laws for preventing fatal drug overdoses. Good Samaritan legislation is currently pending in New Hampshire, North Carolina, Missouri and other states. A coalition comprised of the Drug Policy Alliance, Students for Sensible Drug Policy, American Civil Liberties Union of the Nation's Capital, Bread for the City, HIPS, students from the George Washington University School of Public Health and Health Services and GW Law Students for Sensible Drug Policy, parents and advocates supported passage of the Good Samaritan law.

"Implementation of this new law by public health and law enforcement officials is critical to improving public willingness to immediately seek medical assistance for overdoses involving illegal drug and alcohol use," said Smith.

Spurred by the rapid rise in opioid pain medication prescribing and the diversion of pain pills, drug overdose rates nationwide have increased five-fold since 1990 and more than doubled between 2000 and 2010. Heroin and other opiates are the second leading cause of overdose deaths in the District in recent years, following cocaine.