Pot use among adults is up in legal marijuana states -- but some others, too -- Las Vegas could see dispensaries as early as next week, US drone strikes targeted Afghan drug traffickers, Evo Morales wags a finger at US drug policy, and more. Let's get to it: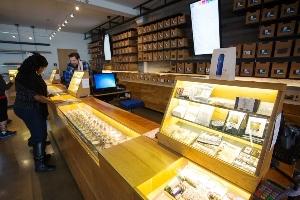 Marijuana Policy
Adult Marijuana Use Up in Legal States, Teens' Not So Much. Marijuana use increases in states where it is legal, at least among adults, according to the latest National Survey on Drug Use and Health (NSDUH). The NSDUH combined two years of numbers for state-level data, and found that adult use increased in both Colorado and Washington -- and this was while possession was legal, but legal sales had not yet commenced. But legality may not be the only factor at play; adult pot use also increased in Georgia, Maine, Maryland, and Missouri. Use among teens in the legal states edged up a bit, but the increase was statistically insignificant.
Medical Marijuana
Some Dispensaries Coming to Las Vegas Soon. At least 10 dispensaries have been approved by both state and Clark County (Las Vegas) officials and could open as early as next week. But another eight are up in the air after disputes between the state and the county. The county had selected 18 applicants, but the state made eight changes to the list, and the county commission on Monday rejected the changes. That means there are now eight vacancies for dispensaries in the county. Even those who were among the eight contested dispensaries will have to reapply and start the process again.
Florida Tries Again on Crafting Medical Marijuana Regulations. The Department of Health is holding a hearing today in Orlando in a bid to re-start the process of crafting regulations for the state's low-THC, high-CBD medical marijuana law. A program allowing for the use of the medicine was supposed to go into effect Thursday, but was bumped back after an administrative hearing judge sided with appellants who argued the first draft rules were too restrictive. It's not clear how long this new regulatory process will take.
Pardons and Commutations
Missouri Governor Pardons Two Marijuana Offenders, But Jeff Mizanskey Remains Behind Bars. Gov. Jay Nixon (D) has pardoned two nonviolent marijuana offenders, both of whom received probationary sentences, both in the late 1980s. But Nixon has not acted on the case of Jeff Mizanskey, a 68-year-old grandfather now doing his 20th year of a life sentence for marijuana trafficking. Mizanskey has been the subject of a campaign to win his release.
International
US Drone Strikes Targeted Afghan Drug Traffickers. According to the latest documents leaked by NSA whistleblower Edward Snowden, US drone strikes in Afghanistan targeted not only leading Al Qaeda and Taliban figures, but also low- and mid-level Taliban members involved in the drug trade. At one point, the US had a "kill list" that contained as many as 750 names. In October 2008, NATO defense ministers decided to target "narcotics trafficking networks that provide funding, weapons, and logistical support to Taliban elements in Afghanistan," according to a February 2009 NSA document.
Bolivia's Morales Attacks US Drug War Again. Bolivian President Evo Morales has once again criticized US drug policy as being a tool of American efforts to dominate other countries. "Washington uses its War on Drugs to pursue its own geopolitical agenda and now they use it to accuse other governments and take them down," Morales told the Mexican newspaper La Jornada on Monday. "They even named me the 'Andean Bin Laden' and accused us of being terrorists and drug traffickers and at the same United States is the top nation that backs and benefits from drug trafficking," the Bolivian president continued. "Drug trafficking seems like the big business of the capitalist system. It is a very developed country, with a lot of technology and the one who consumes the most drugs. How is it that they cannot control drug trafficking?"asked Morales. "I think the country that drives the drug trade is the US, it's big business; the big, illegal business of the capitalist system."