A Florida medical marijuana bill goes to the governor, a Utah medical marijuana bill gets killed, Los Angeles supervisors want to crack down on unpermitted dispensaries, so do San Diego licensed dispensaries, and more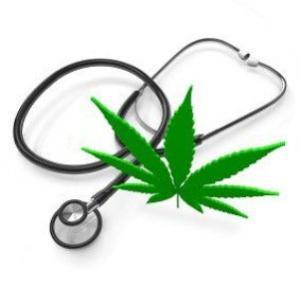 California
On Tuesday, Los Angeles County supes voted to crack down on illegal dispensaries. The county supervisors voted Tuesday to crack down on dispensaries in unincorporated areas of the county. The county will create a "Medical Marijuana Dispensary Enforcement Team" to shut down and prosecute the unpermitted operations, which have been banned since 2011.
Also on Tuesday, San Diego licensed dispensaries called for a crackdown on unlicensed ones. The Association of Cannabis Professionals, which represents licensed dispensaries, is calling on the city to shut down dispensaries operating without a license. There are an estimated 30 unpermitted dispensaries in the city, and the seven licensed ones are claiming they can't compete because of the increased costs they bear to get and stay legal. "The City of San Diego spent nearly four years developing regulations, and our members spent nearly two years, and hundreds of thousands of dollars, to meet the conditions needed to obtain their permits from the City of San Diego," says Association President Chris Siegel. "But despite having jumped through all of these hoops and costs, in order to do things right, the City continues to allow unpermitted dispensaries to operate with impunity."
Florida
Last Thursday,
the House approved a medical marijuana bill
. The House approved
House Bill 307
, which allows terminal patients to use nonsmokable marijuana and adds regulations for dispensing groups, patients, and doctors under the Compassionate Medical Cannabis Act. Similar legislation is moving in the Senate.
On Monday, the Senate approved the bill. The Senate Monday approved House Bill 307, which would allow terminally ill patients to use medical marijuana. The bill now goes to the desk of Gov. Rick Scott (R).
Idaho
Last Thursday,
activists halted their initiative campaign in the wake of misstated petition language
. New Approach Idaho has stopped its petition campaign after the American Academy of Pediatrics objected to being identified on the front page of the petition as medical marijuana supporters. New Approach Idaho said the misrepresentation of the academy's position—it has called for rescheduling marijuana—was unintentional.
Rhode Island
Last Thursday, a bill to double dispensaries was filed. Rep. Scott Slater (D-Providence) has filed House Bill 7808, which would increase the number of dispensaries in the state from three to six.
South Dakota
Last Friday, the medical marijuana initiative got a second chance. State officials will recheck the validity of signatures on the New Approach South Dakota medical marijuana initiative after proponents officially challenged an earlier count that found they came up short on signatures. Last month, state officials disqualified the initiative after a 5% random sample found that nearly half of them were invalid. Secretary of State Shantel Krebs said that her office will conduct a new 5% random sampling "in order to maintain confidence in the petition process." It's still a long shot—the group gathered 16,543 raw signatures and needs 13,871 to qualify for the ballot. That means if even 20% of the raw signatures get thrown out—not an at all unusual event—the initiative effort will fail.
Utah
Last Wednesday,
lawmakers approved a resolution calling for marijuana rescheduling
. Both houses of the legislature have now unanimously approved a resolution,
SCR11
, which calls on the federal government to reschedule marijuana after the House approved it yesterday. The resolution now goes to the governor. On Monday,
a House committee killed a broad medical marijuana and tried to merge it with another one
. The House Health and Human Services Committee effectively killed
Senate Bill 73
, backed by medical marijuana supporters, then tried to blend in some of its provisions into
Senate Bill 89
, which would allow doctors to recommend medical marijuana products, but would also impose stricter regulations on its use. Sen. Mark Madsen (R-Saratoga Springs), sponsor of SB 73, said the compromise wasn't good enough. "It's like trying to put live organs in a cadaver and expect some kind of good outcome. It is fundamentally, functionally constructed to fail," Madsen said. "It's entirely possible they wanted it to fail all along. I don't think it's going to come close to meeting any of the needs for the people. It was a placebo bill from the beginning and was intended to torpedo my bill." Medical marijuana activists will now most likely move forward with a threatened initiative.
Virginia
On Monday,
lawmakers approved a CBD cannabis oil bill
. The House passed
Senate Bill 701
, which would allow the cultivation and use of two cannabinoids—CBD and THC-A—for patients suffering from severe epilepsy. The measure has already passed the Senate and now heads the desk of Gov. Terry McAuliffe (D).
[For extensive information about the medical marijuana debate, presented in a neutral format, visit MedicalMarijuana.ProCon.org.]