After accepting amendments that significantly narrowed the scope of the medical marijuana legislation before it, the Minnesota legislature passed the bill, SF 97, Monday night. But Republican Gov. Tim Pawlenty has vowed to veto the bill, an act which has probably occurred by the time you read these words.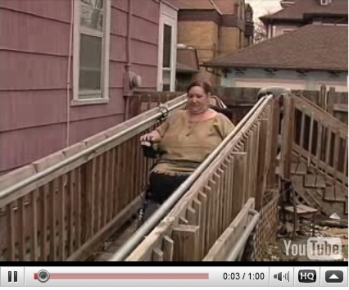 If, as promised, Pawlenty does veto the bill, proponents are not giving up. Instead, they are pondering another shot in the legislature next year, and if Pawlenty remains immune to compromise, they may instead seek a constitutional amendment next year, which would bypass the governor, taking the measure directly to the voters once it passes the legislature again.
The House passed its version of the bill Monday night on a 70-64 vote. The Senate, which had approved its version of the bill last month, accepted the House version, passing it on a 38-28 vote. The vote was largely along party lines, with most Republicans opposing and most Democratic Farm Labor (DFL) members supporting the bill. In neither chamber was the margin of victory large enough to overcome a veto.
The votes came after a day of rancorous debate Monday. Hoping to address law enforcement concerns cited by Pawlenty, the House accepted amendments limiting medical marijuana to terminally ill patients (even excluding cancer patients undergoing chemotherapy) and removing the ability for patients to grow their own plants.
But that wasn't enough for some opponents of the measure. "It is absolutely wrong to refer to this as medical. It is wrong to use the pain and discomfort of sick people to sell this bill," said Rep. Steve Gottwalt (R-St. Cloud).
"The bill will be vetoed no matter what form it leaves here. I'm not willing to give up the war on drugs. If we leave this war more people are going to get sick and die," vowed Rep. Tony Cornish (R-Good Thunder).
If such comments are a normal part of the legislative debate, Rep. Tom Emmer (R-Delano) crossed a line with some of his colleagues. Emmer offered a series of snickering amendments that enraged supporters and led to a heated exchange. One amendment he offered would remove every reference to the words "medical marijuana" and replace it with the word "pot."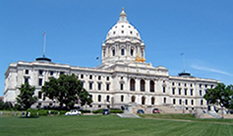 "We are not talking about medicine. We are not talking about marijuana. Let's call it what it is: 'pot,'" Emmer said. "It is a gateway drug and it has very serious and real physical impact. All we are doing here is legalizing marijuana." He added, "Let's not send the kind of message to the children of the state that marijuana is OK."
One of the bill's authors, Rep. Tom Rukavina (DFL-Virginia), reacted angrily. "It might be cute, but the testimony of the families of people who were helped by medical marijuana are very moving," he said, speaking directly to Emmer. "I don't know if you are trying to be cute, but I think your amendment stinks and I would urge members to vote against it."
"You should be ashamed of yourself," said Rep. Thomas Huntley (DFL-Duluth), recalling the struggles his own family members had with cancer.
Even a Republican colleague chastised Emmer. "We have a very serious issue in front of us," said Rep. Mark Buesgens (R-Jordan). "We are talking about the quality of people's lives at the end of their lives, the sickest of the sick," he said. "It's not a matter we should be joking about on the House floor."
Emmer responded angrily to his critics. "I didn't bring this here to be cute, to make a mockery," he shouted. "You are taking a drug that has serious consequences for young people in the country, so before you start mocking me for doing what I think is right, think about that! This is no joke!"
The "pot" motion failed, but on a roll, Emmer then offered two more amendments, one to remove the word "medical" from the bill and one to replace "medical marijuana" with "authorized marijuana." Those two amendments also failed.
Now, the measure is in the hands of Gov. Pawlenty, who has consistently said he shared law enforcement's concerns about rising crime and drug use if the measure passed. At a Tuesday afternoon press conference, he announced that he would veto the bill. Then he added, "I have great empathy for patients."
"What he said about empathy for the sick is just a lie," said Bruce Mirken, communications director for the Marijuana Policy Project, whose state affiliate, Minnesotans for Compassionate Care, led the fight for the bill's passage. "You don't show empathy for the sick by throwing them in jail while they're dying."
Overriding a veto isn't a "realistic option," said former Republican state representative Chris DeLaForest, lobbyist for Minnesotans for Compassionate Care. "The votes aren't there."
But the effort will continue next year. "We could come back next session and pass it again and try to address Pawlenty's concerns," said DeLaForest. "I'm always optimistic," he said diplomatically. "The legislature doesn't reconvene until February. There's time to work in the interim."
Pawlenty's refusal to sign onto even the watered down version of the bill that finally passed the legislature suggests his stated reasons for opposing it are questionable, said Mirken. "This bill was narrowed down so drastically that even the flimsiest pretexts that he and law enforcement used have evaporated," he said. "They said it would be rife with abuse, but this bill as passed is limited to terminal patients who would have to get their marijuana from a state-licensed dispensary. A lot of suffering and deserving patients would have been left out, but in regards to a coherent reason to veto this, there is none."
Pawlenty is being talked about as a potential 2012 Republican presidential candidate, Mirken noted. "One can only assume that this veto is about politics," he said. "This is a guy with political ambitions who thinks he needs to stay on the right side of law enforcement to advance his career. It's a shame he is willing to sacrifice patients on the altar of his ambition."
Blocked by a recalcitrant governor, Minnesota medical marijuana proponents are considering an end run around him next year. Under Minnesota law, the legislature can bypass the governor by voting for a constitutional amendment to allow medical marijuana use. If such a measure passes the legislature, it would then go directly to a popular vote. With support for medical marijuana at high levels in Minnesota, proponents believe the measure would pass.
If DeLaForest is optimistic, he's also pragmatic. Noting that Pawlenty has proven immune to even the most tightly drawn legislation, DeLaForest said a constitutional amendment was a possibility. "That would be drafted in bill form and would have to pass the legislature, but the governor is essentially written out of the process," he said. "It goes directly onto the ballot for our next election, and medical marijuana is polling at 64% here."
"We have indications that some of our legislative supporters are willing to go that route," said Mirken. "We would certainly support a constitutional amendment at this point. It's sad that we have to, but if that's what it takes, that's what it takes."