Massachusetts politicians start to figure out that pot is going to get legalized, Congress is set to take up measures to protect legal marijuana states, Texas becomes the 15th CBD cannabis oil state, the Supreme Court nixes deportation of an immigrant for drug paraphernalia, and more.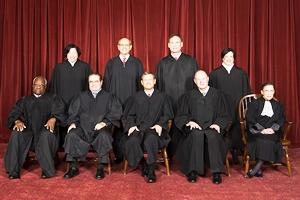 Marijuana Policy
House Getting Ready to Vote on Measures to Protect State Marijuana Laws
. The US House is set to vote this week—perhaps as early as tonight—on a series of amendments to the Justice Department appropriations bill that would limit federal government interference in states that have legalized marijuana production and consumption. Reps. Tom McClintock (R-CA) and Jared Polis (D-CO) are sponsoring an amendment that would halt the federal prosecution of people involved in marijuana-related activities legal under state law. Last year, the Congress passed a similar measure barring the Justice Department from prosecuting people in medical marijuana states, but this year's amendment covers both legal and recreational states.
Massachusetts Senate President Floats Notion of 2016 Nonbinding Legalization Question. State Senate President Stan Rosenberg (D-Amherst) said Monday that lawmakers should consider putting a nonbinding question about marijuana legalization on the 2016 ballot. He said that would give lawmakers the political cover to craft their own legalization bill. But they may not get the chance: two separate groups are planning legalization initiatives for 2016, and if either makes the ballot and passes, Massachusetts will have legal weed without the legislature.
Medical Marijuana
Minnesota's CBD Cannabis Oil Program Now Taking Registrants. As of Monday, patients can sign up for the state's CBD cannabis oil program, which will go into effect July 1. The state estimates that some 5,000 people will sign up.
Texas Governor Signs CBD Cannabis Oil Bill. Gov. Greg Abbott (R) Monday signed into law the CBD cannabis oil bill, Senate Bill 339, which allows the use of the oil for treating severe forms of epilepsy. Texas is now the 15th state to allow the use of CBD cannabis oils.
Law Enforcement
US Supreme Court Rejects Deportation for Drug Paraphernalia. The Supreme Court ruled Monday that an immigrant could not be deported for possession of drug paraphernalia—in this case, a sock that was used to hold Adderall pills. The immigrant in question was convicted of possession of drug paraphernalia and served a probated sentence, but was then targeted for deportation by Immigration and Customs Enforcement. The Board of Immigration appeals upheld his deportation, ruling that his paraphernalia possession triggered deportation even though the drug his paraphernalia (the sock) contained was not federally scheduled. The Supreme Court found this untenable: "The incongruous upshot is that an alien is not removable for possessing a substance controlled only under Kansas law, but he is removable for using a sock to contain that substance. Because it makes scant sense, the BIA's interpretation, we hold, is owed no deference…" The case is Mellouli v. Lynch, Attorney General.