It's one of those all-marijuana news days. A Vermont legalization bill looms, Dallas could stop arresting small-time pot possessors, a Michigan medical marijuana hearing got testy, and more.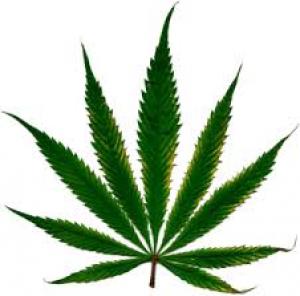 Marijuana Policy
Vermont Legalization Bill Coming Soon. The Senate Government Operations Committee is finishing up deliberations on a bill to legalize marijuana. Lawmakers are putting final touches on the bill and expect it to be done in time to go to the printer Friday. This bill and another legalization bill offered during the last legislative by Sen. David Zuckerman (P/D-Chittenden) will be taken up first by the Senate Judiciary Committee.
Dallas Could Move to Ticketing, Not Arresting, People for Pot Possession. Dallas's police chief has asked the city council to consider a "cite and release" policy for small-time marijuana possession busts. The council's Public Safety Committee voted Tuesday not to recommend the policy change, but the issue will go before the entire council shortly, though no date has been set. The policy change would apply to possession of less than four ounces. Dallas police arrest about 120 a month for small-time pot possession, and the chief says it's a waste of law enforcement resources to have to book and jail them.
Medical Marijuana
Fireworks at Michigan Senate Medical Marijuana Hearing. A hearing on a bill to provide protections for dispensaries grew heated Tuesday as Marine Corp veteran Dakota Serna, who uses medical marijuana for PTSD, lashed out at changes in the bill that would tax patients and send some of the revenues to law enforcement. "This bill not only takes more money from them, it taxes their medicine -- you're going to give some of that medicine to the sheriff's department, the jackboots, the thugs that comes into people's homes and kick in the door," said Serna. That led to an angry exchange with Senate Judiciary Committee Chair Rick Jones (R-Grand Ledge), who then ordered Serna to leave the hearing. The National Patients' Rights Association, which had supported the bill, said it is withdrawing its support after the changes, which would treat medical marijuana much like the state treats alcohol.
First Dispensary in the Second City is Now Open for Business. Chicago's first medical marijuana dispensary opened in Uptown today. Dispensary 33 opened on North Clark Street. Some 150 patients are registered to use it.
International
Health Canada Approves Cannabis Oil Sales. Health Canada has granted permission to Peace Naturals to sell cannabis oil under the country's federal medical marijuana program. Health Canada had decided this past summer to allow the manufacture of cannabis oils, but this is the first time a product has actually been approved.
Uruguay Grants First Two Licenses for Commercial Marijuana Production, Distribution. The country has granted licenses to two companies that will allow them to sell marijuana through government-licensed pharmacies next year. Each company will be allowed to grow up to two tons of finished buds.