Whew! Busy, busy, busy at the statehouse, with both traditional medical marijuana bills and newfangled CBD medical marijuana bills getting lots of attention. And more. Let's get to it: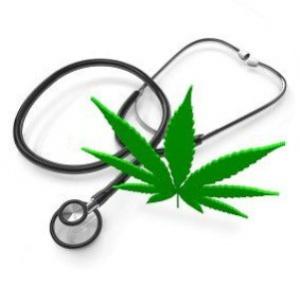 Alabama
Last Friday, the Alabama legislature unanimously passed a CBD medical marijuana bill. Senate Bill 174 now goes to the governor's desk.
Arizona
Last Friday, a Maricopa County Superior Court judge ruled that marijuana extracts are legal for medical marijuana patients. Judge Katherine Cooper rejected the view of state Health Director Will Humble that the 2010 voter-approved law allows patients to smoke or otherwise consume only pieces of the actual plant. Cooper said nothing in the initiative backs that contention.
Arkansas
Last Friday, Attorney General Dustin McDaniel rejected the ballot title for a medical marijuana initiative. He rejected the wording for an initiative from Arkansans for Medical Cannabis, but another initiative, from Arkansans for Compassionate Care, has already been approved and is in the signature-gathering process.
California
On Tuesday, the Martinez city council voted to limited person medical grows to six plants. The 3-2 vote was a first vote; a second and final vote is set for April 2. The council voted for the restrictions over the objections of all but one speaker at the well-attended meeting.
Also on Tuesday, Fresno County supervisors fined two people $73,000 for growing marijuana plants at their homes. Under the county's new cultivation ban, which took effect in February, the county can fine residents $1,000 per plant. A man from the Kerman area was fined $30,000 for planting marijuana in his garage. A woman who lives west of Sanger was fined $43,000 for each plant found at her mother's home. Her mother also can be on the hook through a property lien.
Also on Tuesday, Sonoma County supervisors rejected a proposed Santa Rosa dispensary. They said the proposed Sonoma County Collective dispensary was too close to a residential area and two school bus stops, but the collective claimed supervisors were just using zoning rules to prevent such businesses from opening.
Florida
On Monday, a CBD medical marijuana bill passed a Senate committee. The measure passed through the Senate Criminal Justice Subcommittee on Monday. Senate Bill 1030, sponsored by Sen. Rob Bradley (R-Fleming Island), Sen. Aaron Bean (R-Fernandina Beach), and Sen. Jeff Brandes (R-St. Petersburg) would only allow patients to use extracts containing at least 15% CBD and less than 0.5% THC. The House companion bill, House Bill 843, differs in several ways. The two measures would have to be reconciled if both pass their respective chambers.
Georgia
Last Thursday, a CBD medical marijuana bill died as the legislative session ended. House Bill 885 fell victim to parliamentary maneuvering as the session neared an end. After it passed the House, Senate leaders tied it to a favored autism bill and approved that, but the House never voted on the merged bill. Rep. Allen Peake (R-Macon), the bill's sponsor, vowed to try again next year.
Illinois
On Tuesday, a bill to let minors and epileptics use medical marijuana was approved by a Senate committee and now heads for the Senate floor. Filed by Sen. Iris Martinez (D-Chicago), the measure is Senate Bill 2636.
Iowa
Last Wednesday, a bipartisan group of senators filed a resolution for a legislative study of medical marijuana. The lawmakers, five Republicans and five Democrats, cosigned Senate Resolution 112, which seeks an examination on establishing a medical use of cannabis program in Iowa. Actual medical marijuana bills have gone nowhere in the Hawkeye State.
Kentucky
Last Wednesday, a CBD medical marijuana bill passed the House Judiciary Committee. It would allow the use of CBD cannabis oil for children suffering seizures passed the House Judiciary Committee last week and now heads for a House floor vote. Senate Bill 124 has already passed the Senate.
Maryland
On Tuesday, a medical marijuana expansion bill passed the Senate Judicial Proceedings Committee. Senate Bill 923 was amended in committee to remove a cap on the number of growers in the state and include a study on how to best provide medical marijuana to veterans. It has already passed the House and now heads to the Senate floor.
New York
On Wednesday, advocates for medical marijuana rallied in Albany. Dozens of patients, caregivers and healthcare providers traveled from all corners of New York to call on the Senate to pass the comprehensive medical marijuana proposal known as the Compassionate Care Act. The bill has passed the Assembly four times, was included in the Assembly's budget proposal, and has strong bipartisan support in the Senate. But senate leaders have refused to let the bill come up for a vote.
Oregon
Last Wednesday, the Oregon Health Authority released draft rules for dispensaries that bar the sale of edibles. Although medical marijuana will be available at the dispensaries, the agency wants to ban sweets containing the drug because they could be attractive to young people. But dispensary advocates say patients who take the drug orally need the sweetened pot products. They say a little sugar helps the bitter medicine go down.
South Carolina
Last Thursday, a CBD medical marijuana bill advanced to the Senate floor. The Senate Medical Affairs Committee unanimously approved Senate Bill 1035, but only after it was amended to only include clinical trials testing federally approved drugs.
Tennessee
Last Wednesday, supporters of a medical marijuana bill pronounced it dead. The Koozer-Kuhn Medical Cannabis Act died without action in the Senate. House Bill 1385, sponsored by Rep. Sherry Jones (D-Nashville) also got no respect in the House, where the Health Subcommittee heard unscheduled testimony opposing it from the Department of Health and the hearing ended without Jones being able to present an amendment to the bill and get a vote on it.
Utah
Last Friday, Gov. Gary Herbert (R) signed a CBD medical marijuana bill into law. The law will allow children with severe epilepsy to obtain a medical marijuana-derived extract they say helps with seizures. The bill is House Bill 105.
[For extensive information about the medical marijuana debate, presented in a neutral format, visit MedicalMarijuana.ProCon.org.]