A patient sues the Border Patrol over harassment at checkpoints, Minnesota expands its program to include chronic pain, a New Hampshire patient wins permission to seek medical marijuana next door in Maine, and more.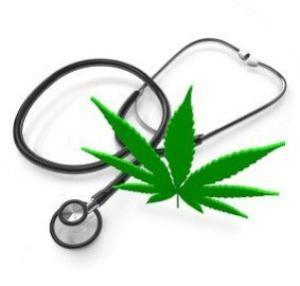 National
On Monday, a medical marijuana patient sued the Border Patrol over his right to carry medical marijuana. A New Mexico man filed a federal lawsuit Monday charging that Border Patrol agents are not following a new rule that allows him to carry medical marijuana without risk of federal charges. Raymundo Marrufo is seeking an injunction against the agency over questions it asks travelers at border checkpoints. Marrufo contends that the Rohrabacher Amendment, which bars the Justice Department from interfering in medical marijuana states, makes questioning travelers about medical marijuana illegal. "Whether it is a sense of entitlement, indifference or simply ignorance of the law, the court must immediately issue an injunction enjoining the United States Border Patrol from asking questions and conducting searches that violate that Rohrabacher Amendment," the complaint states.
Arizona
Last Friday, the state Supreme Court issued a mixed ruling on medical marijuana DUID. The state's high court ruled last Friday that medical marijuana cardholders don't have immunity from prosecution under the state's DUID law, but also held that cardholders can try to mount a defense showing that they did not have enough marijuana or pot metabolites in their system to actually be impaired.
California
On Monday, the city of Eureka began a temporary moratorium on commercial medical marijuana grows. The move is designed to ensure local decision-making when the state's new Medical Marijuana Regulation and Safety Act goes into effect on January 1. Localities that have not acted to regulate medical marijuana by then will lose control of regulation to the state.
On Tuesday, the Newport Beach city council gave final approval to a medical marijuana ban ordinance. The ordinance bans the cultivation, processing, distribution, and delivery of medical marijuana, but appears to have been enacted to ensure the city -- not the state -- is able to regulate medical marijuana when the state's new Medical Marijuana Regulation and Safety Act goes into effect on January 1.
Also on Tuesday, a state appeals court upheld Fresno County's ban on medical marijuana grows.. The 5th District Court of Appeals held that the local ban does not conflict with state laws allowing medical marijuana cultivation because those laws do not expressly bar a local government from restricting land uses.
Florida
Last Friday, the state approved five medical marijuana growers. The state Department of Health has named the five operations that will be allowed to grow high-CBD, low-THC marijuana. The state's law limits the use of oils derived from the plants to patients suffering from cancer or a disease that"chronically produces symptoms of seizures or severe and persistent muscle spasms that can be treated with low-THC cannabis."
Minnesota
On Wednesday, the state announced it would allow medical marijuana for people in chronic pain. State Health Commissioner Ed Ehringer announced today that people suffering from chronic pain will be allowed to participate in the state's medical marijuana program beginning next August. The public had backed broadening access, but a panel of medical experts had advised against it. "The relative scarcity of firm evidence made this a difficult decision," Commissioner Ehlinger said. "However, given the strong medical focus of Minnesota's medical cannabis program and the compelling testimony of hundreds of Minnesotans, it became clear that the right and compassionate choice was to add intractable pain to the program's list of qualifying conditions. This gives new options for clinicians and new hope for suffering patients."
New Hampshire
Last Tuesday, a New Hampshire woman won approval to seek medical marijuana in Maine. A woman suffering from late-stage lung cancer can seek to buy medical marijuana in neighboring Maine, a judge ruled last Tuesday. Linda Horan, 64, said she could be dead by the time dispensaries open in New Hampshire, so she sued the state to get an ID card that would allow her to purchase it in Maine. The state had argued that issuing her an ID card would undermine its need to control distribution, but the judge wasn't buying that argument. "She is suffering from a painful, terminal disease and is also undergoing chemotherapy. There is no dispute that cannabis can ameliorate some of her suffering," wrote Judge Richard McNamara. "She will suffer irreparable harm if relief is not granted."
North Dakota
On Monday, a medical marijuana initiative was approved for signature gathering. An initiative campaign led by North Dakotans for Compassionate Care has been approved for signature gathering. Organizers will need some 13,000 valid voter signatures to qualify for the November 2016 ballot.
Ohio
On Tuesday, a House medical marijuana task force was announced. House Speaker Cliff Rosenberger (R-Clarksville) said that the House is preparing to launch a task force to study the legalization of medical marijuana. The move comes a month after voters defeated a pot legalization initiative that would have also allowed for medical marijuana.
Pennsylvania
Last Wednesday, the medical marijuana bill won a committee vote. The House Rules Committee voted 25-8 last Wednesday to advance a medical marijuana bill. The bill has already passed the Senate, but still needs a House floor vote. Gov. Tom Wolf (D) has said he will sign the bill.
Wyoming
On Sunday, the state's medical marijuana initiative was faltering amid inflighting. The head of Wyoming NORML resigned and said he believes the effort to get a medical marijuana initiative on the ballot is over. Chris Christian said petitioners had gathered only about 5,000 of the 20,000 voter signatures required to make the ballot. NORML Deputy Director Lee Roth wasn't ready to call it quits, though; he said he hoped new leadership would bolster support.
[For extensive information about the medical marijuana debate, presented in a neutral format, visit MedicalMarijuana.ProCon.org.]