Another medical organization calls for rescheduling, a California court rules that concentrates are medicine, Colorado starts handing out medical marijuana research money, and more. Let's get to it: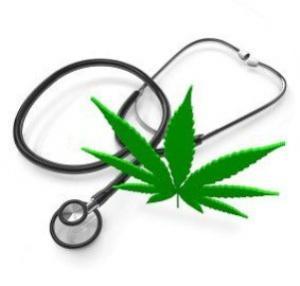 National
Last Wednesday, the American Academy of Neurology called for rescheduling marijuana. In a just-released position statement on the use of medical marijuana for neurological disorders, the academy said it could not yet recommend medical marijuana for those disorders "because further research is needed to determine the benefits and safety of such products." To that end, the academy "requests the reclassification of marijuana-based products from their current Schedule I status so as to improve access for study of marijuana or cannabinoids under IRB-approved research protocols." Click on the link to read the entire position statement.
California
Last Thursday, a state appeals court ruled that cannabis concentrates qualify as medical marijuana. The 3rd District Court of Appeal ruled that "concentrated cannabis" qualifies as marijuana for purposes of medical use. The ruling came in People v. Mulcrevy, in which medical marijuana patients and probationer Sean Patrick Mulcrevy was accused of violating his probation because he was caught in possession of cannabis oil. Concentrated cannabis "is covered by the Compassionate Use Act, and there is insufficient evidence Mulcrevy violated his probation in light of that conclusion," the appeals court held unanimously.
On Tuesday, a Los Angeles judge order Nestdrop to stop making medical marijuana deliveries. Nestdrop, a smart phone app, had been the subject of a complaint by LA City Attorney Mike Feuer, who said it violates a law restricting deliveries in the city. Nestdrop had already quit making deliveries, but now there is a preliminary injunction to prevent it from restarting.
Colorado
Last Wednesday, the Board of Health awarded more than $8 million for medical marijuana research. The awards will allow researchers to investigate marijuana's medical potential, not its downsides, as is required for most federally-approved research on marijuana. Three of the eight studies will still require federal approval and marijuana from the US government. In the other five "observational" studies, subjects will be providing their own marijuana. Researchers will study marijuana's impact on PTSD, irritable bowel syndrome, pain relief for children with brain tumors, pediatric epileptic seizures, and compare it with oxycodone for pain relief.
New Hampshire
Last Friday, the Department of Health and Human Services announced it was taking dispensary applications. It released its request for applications for people who want a shot at operating one of the four "alternative treatment centers" contemplated under the state's medical marijuana laws. The state is divided into four geographic areas; each will be allowed one dispensary.
New York
Last Friday, the Department of Health released draft medical marijuana regulations. The Department of Health released the draft regs, but advocates say they are too tight. "New York will be one of the more restrictive programs in the country, which could inhibit patients from getting the relief they need," the Drug Policy Alliance complained. Click on the title link for details on the draft regs.
[For extensive information about the medical marijuana debate, presented in a neutral format, visitMedicalMarijuana.ProCon.org.]