Any adult will be able to buy marijuana at Oregon dispensaries beginning October 1, some British police are moving toward de facto decriminalization, dirty Philly cops beat a corruption rap and are now suing city officials, and more.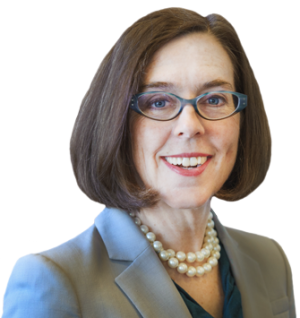 Marijuana Policy
Oregon Governor Signs Bill Allowing Recreational Marijuana Sales to Begin October 1. Gov. Kate Brown (D) has signed into law Senate Bill 460, which will allow medical marijuana dispensaries to begin selling marijuana to all adults on October 1. Pot shops other than existing dispensaries won't come on line until next year.
Medical Marijuana
Michigan Supreme Court Says Medical Marijuana Card Doesn't Grant Sweeping Immunity, But… In a pair of cases regarding medical marijuana caregivers, the state's high court has ruled that the medical marijuana law does not grant sweeping immunity to cardholders, but sent the cases back to lower courts to determine whether the defendants are entitled to immunity. The court seems to be getting tired of medical marijuana. It has addressed the issue nine times in the past seven years. "The many inconsistencies in the law have caused confusion for medical marijuana caregivers and patients, law enforcement, attorneys, and judges, and have consumed valuable public and private resources to interpret and apply it," wrote Justice Bryan Zahra.
Law Enforcement
Acquitted Philly Cops Sue City Officials for Defamation. Five members of a notorious Philadelphia Police dope squad who managed to avoid federal corruption convictions and who have won the right to return to work are now suing the district attorney, the mayor, and the police commissioner. They say they were unfairly maligned and fired. After numerous reports of corrupt activities, DA Seth Williams began refusing their cases in 2012 and that "started a gigantic, destructive avalanche of severe and permanent wrongs, damages and injustices" that continues to affect the officers today," their attorney wrote. They had been accused of routinely beating drug suspects, stealing money, and lying on police reports. One member of the squad pleaded guilty and testified against the others, but the jury did not convict.
International
Three More British Police Forces Will Basically Ignore Small Pot Grows. Police in Derbyshire, Dorset, and Surrey are joining police in Durham in quietly turning a blind eye to small-scale marijuana cultivation and use. While the Conservative government continues to have a hard-line stance on marijuana, the cops say they have better things to do. "On the list of priorities cannabis moves a long way down the chain," one police official explained.