A second Arkansas medical marijuana initiative is still alive (one has already qualified for the ballot), Boston gets its first dispensary, Minnesota chronic pain patients now qualify for medical marijuana, and more.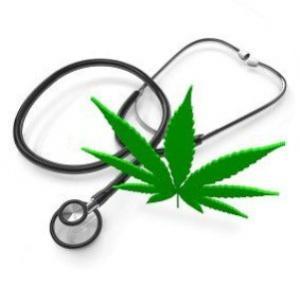 Arkansas
Last Friday, a medical marijuana got more time to gather signatures. Arkansans United for Medical Marijuana, the group behind the Arkansas Medical Marijuana Amendment initiative, had come up short of the 82,000 valid voter signatures required to qualify for the November ballot, but it handed in 72,000 valid signatures, qualifying it for additional time to gather enough signatures to make the ballot. Another medical marijuana initiative, the Arkansas Medical Marijuana Act, has already qualified for the ballot.
Florida
Last Friday, medical marijuana foes got a big bucks donation from a supermarket heiress. Carol Jenkins Barnett, heir to the Publix supermarket fortune, has donated $800,000 to Drug Free Florida to fight the Amendment 2 medical marijuana initiative. Jenkins Barnett also donated big time to defeating the medical marijuana initiative in 2014, handing out $500,000 to Drug Free Florida that year.
Massachusetts
On Wednesday, Boston got its first dispensary. The Patriot Cares dispensary is open on Boston's Milk Street as of today. The company says it's ready for 150 patients a day and that 200 patients have already registered.
Minnesota
On Monday, chronic pain patients qualified for medical marijuana. As of August 1, the state's medical marijuana program includes people suffering from chronic pain that is not eased by traditional drugs or therapies.
South Dakota
On Tuesday, medical marijuana initiative supporters sued over signature counts. The secretary of state's office said petitions from the South Dakota Coalition for Compassion came up short on signatures, blocking the measure from going to the voters, and now, the coalition has filed a complaint alleging that signatures were not properly counted. The coalition is seeking to have the secretary of state's decision thrown out and that a local judge will order the initiative placed on the November ballot.
[For extensive information about the medical marijuana debate, presented in a neutral format, visit MedicalMarijuana.ProCon.org.]