The Kansas Senate has approved a bill that would ban three synthetic drugs that have effects similar to marijuana and ecstasy. In a 36-1 vote on January 21, the Senate voted to ban a pair of synthetic compounds called JW-018 and JW-073, which are part of a legal smoking blend marketed under names such as Spice or K2, and to ban BZP (benzylpiperazine), a stimulant which is already a Schedule I controlled substance under US federal law.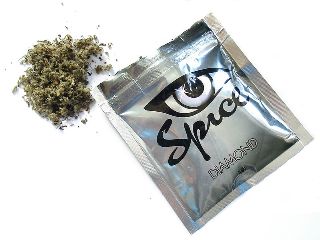 A similar measure is working its way through the Kansas House.
The move to criminalize the synthetic drugs came at the behest of Kansas law enforcement, which worried that teenagers were using the substances. But while Spice is sold in Kansas shops, there is little evidence of widespread teen use and even less evidence of any harmful results from it.
Only state Sen. David Haley (D-Kansas City) voted against the bill. He accused his colleagues of "political posturing" and responding to "hysteria for what is by and large a benign substance." Banning relatively safe substances like Spice could be a fool's errand, he said: "As our youth and others continue to search for legal ways to expand their flights of fancy I fear they will encounter more dangerous ways than what we ban here."
But legislators were unswayed by Haley's logic, preferring instead that of state Sen. Jim Barnett (R-Emporia). "It's an imitation drug, but it's still a drug," he said, explaining his vote.
While the synthetic compounds in Spice are arguably legal under US federal law, they have been banned in Austria, Belarus, Estonia, Germany, Latvia, Lithuania, Russia, and Sweden. In addition to being banned under US federal law, BZP has been criminalized in Australia, New Zealand, Japan, and the United Kingdom.