Illinois patients can have guns, but New Hampshire patients can't grow their own medicine. And California counties stay busy as the legislature ponders actually regulating medical marijuana there. Let's get to it: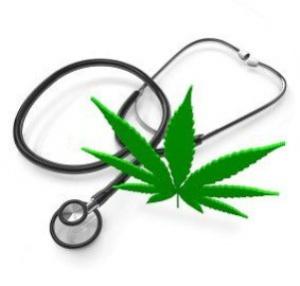 California
Last Tuesday, Long Beach voters overwhelmingly approved taxing any marijuana dispensary operating in the city. Measure A, which won 74 percent of the vote, would impose a city business tax of 6% of gross receipts per dispensary as well as a $25 to $50 per square foot tax on marijuana grows.
On Monday, a medical marijuana regulation bill won a committee vote. Senate Bill 1262 passed the Senate Business, Professions and Economic Development Committee and will next be heard in the Senate Health Committee. The bill is supported by police chiefs and the League of Cities and has been amended to make it more palatable to most, but not all, medical marijuana advocates.
Also on Monday, a Fresno County grower sued the county over excessive fines. Phaeth Holapatiphone, a medical marijuana card holder from Manteca, was growing 43 plants on her mother's Del Rey property when deputies ordered them removed in February. Her mother was ordered to pay $43,000 in fines by county supervisors, who authorized a tax lien against the property to collect the fines.
On Tuesday, Sacramento County supervisors voted unanimously to ban outdoor grows. The board passed, however, on banning indoor grows. Instead it will work with stake holders to develop an ordinance to cover indoor grows.
Also on Tuesday, Tehama County supervisors banned grows on vacant lots. They also voted to add a requirement for a yearly renewal of marijuana cultivation registrations and transferred enforcement of those registrations from the Tehama County Health Services Agency to the Environmental Health Department.
Florida
On Monday, a limited CBD medical marijuana bill won a House committee vote. House Bill 843 passed the House Judiciary Committee 15-3 and now heads for a House floor vote.
Illinois
Last Friday, llinois regulators said medical marijuana patients can keep their guns. Regulators finalizing the state's conditions for medical marijuana have removed a proposed rule that would have barred legal gun owners from becoming cannabis-using patients. Some patients had said they would rather continue to use marijuana illegally rather than give up their firearms owners ID cards. The wording drew numerous complaints in public comments from gun owners who hoped to apply for medical cannabis cards. Many said their rights were being trampled.
New Hampshire
On Tuesday, a medical marijuana grow bill was detoured and referred to interim study. The Senate Health, Education, and Human Services Committee failed to take decisive action on a bill that would provide licensed patients with legal access to medical marijuana while the state develops a system of regulated cultivation and distribution. Instead, the committee voted 3-1 to refer the bill for interim study. The bill, House Bill 1622, had already passed the House by a margin of three to one.
Wisconsin
Last Wednesday, Gov. Scott Walker (R) signed a limited CBD medical marijuana bill into law. He signed Assembly Bill 726, which would allow the limited use of CBD cannabis oil as a treatment for seizures.
[For extensive information about the medical marijuana debate, presented in a neutral format, visit MedicalMarijuana.ProCon.org.]