A bipartisan federal effort to open up research on medical marijuana is underway, it looks likely that Arkansas will be voting on medical marijuana in November, a New Jersey PTSD bill advances, and more.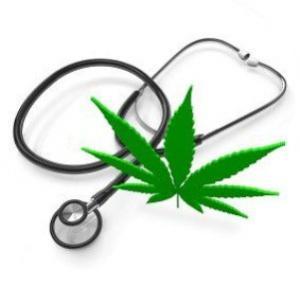 National
On Monday, congressional marijuana reform fans and foes said they were working together on a new research bill. Legalization opponent Rep. Andy Harris (R-MD) is joining forces with Congress's "top legal pot advocate," Rep. Earl Blumenauer (D-OR) to file a bill to overhaul federal policies on marijuana research. The bill would make it easier for scientists to conduct research on the medical use of marijuana. It hasn't been filed yet, but is expected this week.
On Wednesday, versions of the research bill were filed in the House and Senate. The bills announced earlier this week have been filed and given bill numbers. The House version, sponsored by Reps. Andy Harris (R-MD) and Earl Blumenauer (D-OR) is HR 5549, while the Senate version, sponsored by Sen. Brian Schatz (D-HI) is S 3077.
Arkansas
On Monday, a medical marijuana initiative campaign handed in signatures. Supporters of the Arkansans for Compassionate Care medical marijuana initiative handed in more than 110,000 raw signatures to state officials in Little Rock Monday. The initiative only needs some 67,000 valid voter signatures to qualify for the November ballot. If as many as 30% of the signatures are found invalid, organizers would still have enough signatures to qualify.
California
As of Tuesday, a Northern California cannabis oil company was back in business after a misbegotten raid. Sonoma County's Care By Design (CBD) is already back in business after a massive raid including a hundred police officers and DEA agents last week. Business operator Dennis Franklin Hunter was released without charges after initially being held on a $5 million bond. Police raided the business thinking it was using a dangerous and illegal butane extraction process to make cannabis oil, but it was actually using a non-flammable CO2 extraction process. CBD is blaming the botched raid on a disgruntled former employee involved in a competing business.
New Jersey
Last Thursday, the Assembly passed a PTSD bill. The Assembly approved the bill, and a Senate committee approved a similar measure the same day. The bills would allow patients suffering from PTSD to use medical marijuana with a doctor's recommendation.
[For extensive information about the medical marijuana debate, presented in a neutral format, visit MedicalMarijuana.ProCon.org.]