A lying narc goes to jail, a bribe-taking probation officer gets indicted, a deputy's pill habit gets the best of him, and a woman cop's heroin dealing gets her in trouble. Let's get to it: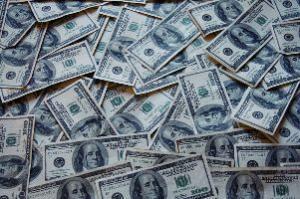 In St. Louis,
a St. Louis police officer was arrested last Wednesday
after a police raid on a home where she was staying turned up heroin and guns. Officer Natalie Williams, 34, was the target of the raid, and police said they found two guns in her bedroom, heroin in her closet, more than $10,000 in cash and assorted drug-selling paraphernalia. She had been suspended without pay for "conduct unbecoming an officer" back in February, and that unspecified conduct apparently led to a closer investigation of her activities. She's in jail on a $30,000 cash bond.
In Elizabeth, New Jersey, a state probation officer was indicted last Thursday on charges she took bribes from a client to help him pass a drug test. Rhonda Battle, 46, had been assigned to work with defendants in the state drug court program. She is now charged with two counts of official misconduct and three counts of bribery. She allegedly was paid $200 for each drug test passed.
In West Palm Beach, Florida, a former undercover narcotics deputy pleaded guilty last Friday to four misdemeanor counts after he got caught making false reports that he bought crack cocaine at a Riviera Beach residence and using those reports to obtain a search warrant for the home and falsely arresting the resident. Joaquin Fonseca-Ortiz, 49, had faced five counts of official misconduct, along with with charges of possession of cocaine and giving false information to a law enforcement officer during an investigation. He was sentenced to a year in jail.
In Bennington, Vermont, a former Bennington County sheriff's deputy pleaded guilty last Friday to multiple drug-related counts. Gary Herrington, 42, went down after a woman he was sexually involved with accused him of asking her to sell prescription drugs and then, after an argument, he threatened on social media to have her arrested. When he was arrested, police found more than 600 opioid pain relievers at his home He copped to a felony count of distribution of narcotics, a felony count of forgery, a misdemeanor count of neglecting his duty and two misdemeanor counts of possession of narcotics. In a plea agreement, he received deferred adjudication—if he stays clean for three years, the charges go away.