ResponsibleOhio has about a week to come up with 40,000 more signatures, more Americans than ever admit smoking pot, e-sports is about to begin drug testing, a Georgia cop gets indicted for lying about probable cause in the Baby Boo Boo SWAT raid case, and more.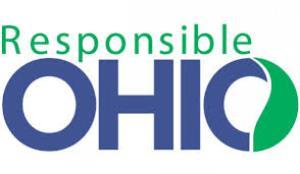 Marijuana Policy
Ohio Legalization Initiative Still Fighting to Get on Ballot. The ResponsibleOhio legalization initiative campaign, which state officials say came up 35,000 signatures short in its effort to get its measure on the November ballot, says it is sure it had enough valid signatures and will go to the state Supreme Court to contest the results. "There are over 21,000 voters who were incorrectly identified as invalid. We want to make sure they have their signatures count. We also see that there are 40,000 signatures that weren't reviewed," spokesman Ian James said. The group is also gathering more signatures -- it has a 10-day window to try to make up any shortfall.
Gallup Poll Finds Largest Number Yet of Americans Admitting to Having Smoked Weed. Some 44% of Americans admit to having smoked marijuana, the largest number ever record by the pollsters. When Gallup first asked the question back in 1969, only 4% admitted to having tried it. By 1985, the figure was at 33%. Gallup wasn't sure if the rising numbers reflected more people actually using marijuana or more people being comfortable admitting to it. "The changes over time may reflect either an increase in the percentage who have tried the drug, or an increased willingness to admit to having done so in the past," Gallup explained.
Medical Marijuana
Senate Appropriations Committee Approves DC Pot Shops, Marijuana Banking Bill. The committee today approved a bill today allowing the nation's capital to establish regulated marijuana stores and let banks provide financial services to state-legalized marijuana dispensaries. The votes came on the financial services spending bill, which includes language removing a federal ban on regulated marijuana commerce in the District, which legalized possession and cultivation last year. The committee also approved an amendment allowing banks to provide services to marijuana businesses where they are legal.
Marijuana Policy Project Report Criticizes New Hampshire Medical Marijuana Program. In a report marking the two year anniversary of the signing into law of the state's medical marijuana program, the activist group is harshly critical of the state's failures in implementing the law. The report title pretty much says it all: Confusion, Delays, and Continued Arrests: A Two-Year Retrospective on New Hampshire's "Therapeutic Use of Cannabis" Law. Click either link to read the report.
Asset Forfeiture
Arizona ACLU Files Lawsuit Claiming State's Asset Forfeiture Laws Are Unconstitutional. The ACLU of Arizona today filed a federal lawsuit in Phoenix arguing that the laws "have created a lucrative system in which police and prosecutors are heavily incentivized to seize and forfeit property." The group says the law allows "law enforcement [agencies to] supplement their budgets without any legislative oversight." The ACLU is representing a Sun Tan Valley woman whose pick-up truck was seized after her son borrowed it and was arrested for allegedly stealing a hood ornament and putting it on the truck.
Drug Testing
Drug Testing Comes to E-Sports. The Electronic Sports League, the largest online gaming organization, has announced that it will adopt policies to keep drugs out of virtual sports. The move comes in the wake of ongoing controversy about the use of Adderall by e-sports players. A high-ranked e-sports player, Kory Friesen, ignited the commotion by not only admitting to use of the drug, but claiming it was prevalent. "We were all on Adderall," he said in a widely-copied interview.
Law Enforcement
Georgia Cop Indicted Over Baby Boo-Boo SWAT Raid. A Habersham County sheriff's deputy has been indicted by a federal grand jury in connection with the May 2014 raid that left a toddler severely injured by a flash-bang grenade. Nikki Autry, a special agent of the Mountain Judicial Circuit Criminal Investigation and Suppression Team (NCIS), has been indicted for lying in a search warrant affidavit and providing the same false information to obtain an arrest warrant in the case. Autry is accused of claiming that one of his informants made a meth buy at the address when the alleged meth purchase was made by someone else and lying about whether it was a "true and honorable informant." Nor had Autry confirmed there was heavy traffic in and out of the house, as he claimed. His alleged lies were the basis for a judge signing off on the "no knock" warrant that resulted in the bad raid.
International
Marijuana Cultivation on the Upsurge in Sweden. Swedish media are reporting an increasing number of marijuana cultivation busts. There were 904 pot farms reported to police last year, up fourfold from 2011, and police said they were on track for similar numbers this year.