A bill that would decriminalize marijuana possession in Connecticut leapt its first hurdle Tuesday night, passing 24-14 in the legislature's Joint Judiciary Committee after a hearing last week. The bill, SB 349, passed after being amended to not apply to minors and by reducing the amount of pot in question.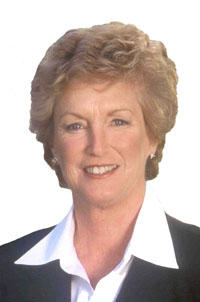 As originally filed, the bill would have made possession of less than an ounce an infraction punishable only with a fine, while possession of between an ounce and a quarter pound would be a misdemeanor punishable by a maximum $1,000 fine and one year in jail. But in debate Tuesday, sponsors accepted both the amendment regarding minors and one reducing the decrim amount to one half ounce.
The Connecticut committee vote comes just months after neighboring Massachusetts became the latest state to decriminalize. The effort is being pursued vigorously by some Democratic legislators, including Senate Majority Leader Martin Looney (D-New Haven), who is one of the bill's sponsors. Looney and others argued that the state could save $11 million a year in policing, judicial, and probation costs by issuing tickets for offenders instead of requiring arrests and court hearings.
House Republican leader Lawrence Cafero (R-Norwalk), a former expulsion officer for the Norwalk schools, opposed the measure, saying he had seen high-achieving students turn into poor students after becoming regular pot smokers. "I've seen kids who are getting high at 7:00 in the morning, sometimes at 12 years old,'' Cafero told the committee. "It ruins a lot of lives. It ruins a lot of families. It's not a matter of efficiency. It's not a matter of money. It's a matter of lives.''
Pulling out all stops, Cafero also refrained the "not your parents' marijuana" argument and the "sending the wrong message" argument. "What is the message that we as a legislature will send when we decriminalize marijuana?'' Cafero asked. "That sends a wrong message.'' Cafero even complained that if the bill passes, a person speeding on Connecticut highways could face a larger fine than someone possessing "15 marijuana joints."
That last debating point drew a sharp retort from Sen. Edwin Gomes (D-Bridgeport), who argued it was entirely appropriate for a speeder to pay a higher fine than a pot smoker. "That person who is speeding should be fined more than someone who has less than a half ounce of marijuana because he is more of a hazard to the public,'' said Gomes.
Another bill supporter, Rep. Ernest Hewett (D-New London) said stopping people who wanted to smoke marijuana was all but impossible and that lawmakers should focus on more serious drug problems. "I think alcohol is the real problem. We're just disregarding that,'' Hewett said.
The bill must still win floor votes in both houses of the General Assembly, and even then, it faces the likelihood of a veto by Gov. Jodi Rell (R), who has never met a marijuana reform bill she liked. Two years ago, she vetoed medical marijuana legislation that had passed both houses. Tuesday night, one of her spokesmen suggested strongly she would veto this one if it made it to her desk. "Whether it's little or a lot, it is an illegal substance, and the governor does not support the bill,'' said Christopher Cooper after the vote.