Maine voters passed a medical marijuana law a decade ago, but it has proven largely unworkable. Now, after the legislature failed to act on a citizen petition to fix it, voters will get a chance to fix it themselves in November.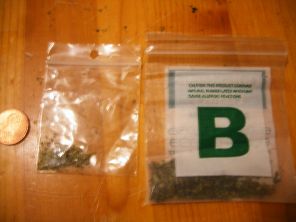 Maine Citizens for Patient Rights
began a petition drive in November 2007 to update the state's medical marijuana law with a
bill
presented to the legislature. The group gathered far more than the 55,000 valid signatures needed. Under Maine law, if the legislature does not act, the measure goes before the voters.
According to the bill summary, the bill: "Directs the Department of Health and Human Services to issue registry identification cards to patients who qualify to possess marijuana for medical use and to their designated primary caregivers. It sets limits on the amount of marijuana that may be possessed by qualifying patients and their designated primary caregivers. It allows the establishment of nonprofit dispensaries to provide marijuana to qualifying patients and directs the Department of Health and Human Services to issue a registration certificate to a nonprofit dispensary that meets certain criteria. It directs the Department of Health and Human Services to establish application and renewal fees sufficient to pay the expenses of implementing and administering the provisions of the initiated bill."
Maine's current medical marijuana law only allows patients to possess up to 2 1/2 ounces and grow six plants. That isn't working, said proponents.
"The reality is that patients are not equipped to do that," the group's Jonathan Leavitt told the legislature's Health and Human Services Committee Monday. "And landlords and people that own property are hesitant because of the law enforcement issues to allow that. So essentially, people access it through the black market. There is essentially no legal way to buy it," he said.
During the Monday hearing, the bill was opposed by the usual suspects in law enforcement and the medical establishment. That may have been enough to scare off legislators, but Maine voters demonstrated a decade ago they were willing to embrace the medicinal use of marijuana. Now, they will have the chance to do so again.