Federal prosecutors speak out on how the Justice Department's new stance on legalization will affect their medical marijuana prosecutions (not much), an initiative's language gets rejected for a second time in Arkansas, and much, much more. Let's get to it: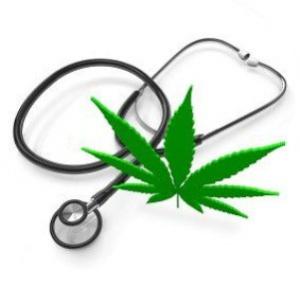 Arizona
In mid-August, two men filed suit challenging the state's prohibition on growing your own within 25 miles of a dispensary. Keith Floyd and Daniel Cassidy argued that requiring them to obtain medical marijuana from a state-regulated dispensary instead of being able to grow their own is unconstitutional and detrimental to patients' well-being. They sued after being unable to renew their cultivator status on their medical marijuana cards. When they were issued cultivator status a year ago, there were no dispensaries nearby, but now they are beginning to open up in the area.
Arkansas
Last Friday, state Attorney General Dustin McDaniel declined to certify a medical marijuana initiative. McDaniel rejected the request from Arkansans for Compassionate Care to certify the popular name and ballot title of their initiative, saying it had "ambiguities." This is the second time this year McDaniel has rejected the Compassionate Care initiative, which would allow limited home cultivation. He has already approved another medical marijuana initiative which wouldn't allow home grow. That one is sponsored by Arkansans for Responsible Medicine.
California
Last Friday, Northern California US Attorney Melinda Haag said her crackdown on medical marijuana would continue despite the Justice Department's announcement a day earlier that it would not seek to block taxed, regulated, and legalized marijuana in Colorado and Washington. Her office is studying the Justice Department's guidance to federal prosecutors, a spokesperson said, "and for the most part it appears that the cases that have been brought in this district are already in compliance with the guidelines. Therefore, we do not expect a significant change."
Nevada
Last Thursday, the State Health Department said certification for growers and dispensaries will be delayed. No certifications will happen before April 1, 2014 following a decision by the state attorney general's office.
On Tuesday, the Las Vegas city council moved toward a moratorium on business licenses for medical marijuana enterprises. A council committee approved a proposal that would enact a six-month moratorium and extend the current halt on land use, business license, or building permit applications for such businesses. The moratorium is scheduled for a vote by the full council September 18. Proponents of the prolonged delay, including bill author and Mayor Pro Tem Stavros Anthony, said it will give Las Vegas time to create its own rules to work with forthcoming state regulations, expected by the end of the year. Opponents say the issue already has been deferred by more than a decade and is only hurting those already in physical pain and criminalized for using a natural remedy.
New Jersey
Last Thursday, news came that a dispensary will open in Bellmawr in Camden County. Compassionate Sciences will open up shortly. It is one of only two dispensaries proposed for South Jersey. The other, the Compassionate Care Foundation, will open by month's end.
Rhode Island
Last Wednesday, an existing dispensary sought permission to open up a delivery service. In its proposal to the Department of Health, Greenleaf Compassionate Care Center of Portsmouth said a delivery service will benefit the many medical marijuana patients who are homebound or have difficulties travelling. The center wants to operate daily deliveries in Newport and Bristol counties and deliveries two times a week in the rest of the state. The marijuana would be delivered by two Greenleaf employees using an unmarked car. No deliveries would be made after 5:00pm.
Vermont
On Tuesday, a draft ordinance banning dispensaries was presented in Weathersfield. The proposed ordinance would also ban "any premises where drug and tobacco paraphernalia is displayed for sale." The move was prompted not by a dispensary, but by the expansion of the Magic Mushroom head shop.
Washington
Last Thursday, Seattle US Attorney Jenny Durkan said the state's medical marijuana system was "untenable" in the light of new guidance from the Justice Department. In a statement, Durkan said that the "continued operation and proliferation of unregulated, for-profit entities outside of the state's regulatory and licensing scheme is not tenable and violates both state and federal law."
[For extensive information about the medical marijuana debate, presented in a neutral format, visit MedicalMarijuana.ProCon.org.]