The controversial Ohio marijuana legalization initiative has gone down to defeat, with voters rejecting it by a margin of 66% to 34%, according to early voting results. Local media outlets called the election minutes after vote counting began at 9:00pm. [Ed: The final split was 64% to 36%.]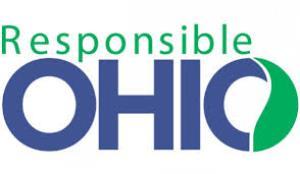 The initiative was sponsored by
ResponsibleOhio
, which gathered up 10 sets of investors willing to pony up $2 million each to get one of the 10 commercial marijuana cultivation sites envisioned in the initiative. Passage of the initiative would have locked this legal marijuana cultivation "monopoly" into the state constitution.
ResponsibleOhio's multi-million dollar advertising campaign was no match for an opposition that included not only all the usual suspects -- law enforcement, state political figures, business groups -- but also some of the state's marijuana legalization activist community. Some Buckeye activists were infuriated by what they saw as a bunch of suits coming in to take over their movement and render them irrelevant. But others [Ed: more thoughtfully] felt the funder-purchased oligopoly was inappropriate.
Both marijuana movement people and the state's political establishment hammered hard on the initiative's "monopoly" provision, with the Republican-dominated legislature even placing its own initiative, Issue 2, on the ballot. Issue 2 would make constitutional monopolies like ResponsibleOhio's initiative unconstitutional. That set up a potential legal confrontation in the event that both initiatives passed, but that question is now moot. (Issue 2 was passing at press time.)
Initiative proponents argued that even though commercial cultivation opportunities were strictly circumscribed, there would be plenty of opportunities for others to get into the pot business in the state, too. Retail outlets and pot processing facilities would have been licensed, providing numerous opportunities for business startups.
The initiative also would have protected medical marijuana patients, and was supported by the Ohio Rights Group, a medical marijuana advocacy group
Marijuana reform activists who opposed the ResponsibleOhio initiative said they could do better. Now they will have the chance. But so far no grassroots legalization or even medical marijuana initiative has gotten major funding, and volunteer-driven initiatives rarely if ever make the ballot. The legislature has also not been interested to date. Ohio still has a road ahead of it to get to reform.