Ohio becomes the newest medical marijuana state, but you can't smoke it; a pair of contending Arkansas initiatives are coming up on a signature turn-in deadline; DPA identifies problems with New York's medical marijuana program, and more.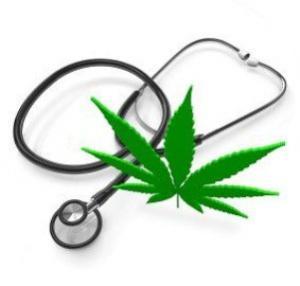 Arkansas
As of Wednesday, a pair of medical marijuana initiative campaigns are facing a ticking clock. Two separate medical marijuana initiative campaigns have until July 8 to get enoughvoter signatures to qualify for the November ballot. The Arkansas Medical Cannabis Act of 2016 campaign says it has gathered some 70,000 signatures so far. It needs 67,000 valid ones to qualify. The Arkansas Medical Marijuana Amendment of 2016 says it has 40,000 signatures; because it is a constitutional amendment, it needs 85,000 valid signatures to qualify.
Ohio
Last Wednesday, Ohio became the newest medical marijuana state. Gov. John Kasich (R) last Wednesday signed into law a medical marijuana bill that allows use of full plant material, but not in smokeable form. Under the new law, it should take up to two years for Ohioans to see the first medical marijuana dispensaries.
New York
On Tuesday, the Drug Policy Alliance scorched the state's medical marijuana program. In a new report, Assessing New York's Medical Marijuana Program: Problems of Patient Access and Affordability, the Drug Policy Alliance finds severe problems with patient and caregiver access under the program. The report, which relied on patient surveys, finds that more than half of patients and caregivers had not yet found a doctor to certify them and 60% of those had been looking for three to four months for a physicians. Also, more than three-quarters (77%) said they could not afford their medicine. DPA recommends further legislation to improve the program and urges the Health Department to provide more information about the implementation and performance of the program.
Washington
On Tuesday, a lawsuit challenging the state's folding of medical marijuana into the recreational sales system was filed. Seattle attorney and marijuana activist Douglas Hiatt has filed a lawsuit seeking an injunction to block the July1 implementation of the Cannabis Patient Protection Act, arguing that the law's folding of medical marijuana into the recreational marijuana market will cause harm to patients.
[For extensive information about the medical marijuana debate, presented in a neutral format, visit MedicalMarijuana.ProCon.org.]