Maryland's Republican governor reverses course and signs an asset forfeiture bill, Arizona pot legalization opponents are getting significant alcohol industry funding, Michigan legalizers fight to keep an open time frame for signature gathering, and more.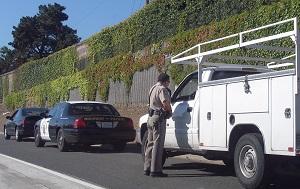 Marijuana Policy
Big Booze Donates Big Time to Campaign Against Arizona Legalization Initiative. Arizonans for Responsible Drug Policy (ARDP), the group leading the opposition to the state's legalization initiative, has received a $10,000 donation from the Arizona Wine and Spirits Wholesale Association (AWSWA) last month, according to campaign finance records. ARDP says it opposes legalization because of concern for children's safety, but hasn't yet said how taking money from the alcohol industry gibes with said concern.
Michigan Legalizers Urge Veto of Bill Limiting Signature Gathering Time Frame. The group working to get a legalization initiative before the voters in November is urging Gov. Rick Snyder (R) to veto a bill that would create a solid 180-day limit for signature gathering. The bill passed the House Wednesday. It's an issue for the legalization campaign because it wants to be able to count some signatures gathered early in its effort, even though they are now more than 180 days old. Under current law, those signatures can still be validated, albeit through a laborious process.
Asset Forfeiture
Maryland Governor Signs Asset Forfeiture Reform Bill. Gov. Larry Hogan (R) Thursday signed into law House Bill 336, which restricts, but does not abolish, civil asset forfeiture. It's something of a reversal for Hogan, who vetoed similar legislation last year.
International
Bulgaria Lawmakers Reject Medical Marijuana. The National Assembly Thursday voted down a measure that would have allowed the use of marijuana, hashish, cannabis oil, and opium and poppy straw for medical purposes.