State legislative sessions are getting underway, and drug policy-related bills are popping up all over. There's good, bad, and ugly. Let's get to it: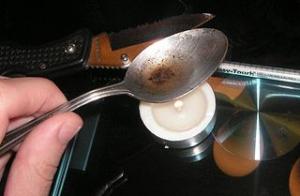 Marijuana Policy
Alaska Bill Would Delay Regulations for Marijuana Concentrates. Rep. Paul Seaton (R-Homer) last Friday filed House Bill 59, which would delay regulations for concentrates by up to a year. That conflicts with the language of the marijuana legalization initiative, and has legalization supporters unhappy. Click on the story link for more details.
A Big Batch of Pot Bills in Maine. There are at least 15 marijuana-related bills pending before the state legislature, including one that would legalize, tax, and regulate the weed. Rep. Dianne Russell (D-Portland), sponsor of the legalization bill, is also sponsoring four medical marijuana bills. Another bill, sponsored by the Department of Public Safety, would set a limit on the amount of THC drivers could have in their systems. Click on the link for more detail.
Nebraska Bill Would Make Pot Concentrates a Felony. The state decriminalized pot possession in the 1970s, but a bill being pushed by the state attorney general's office, LB 326, would begin to undo that by making possession of marijuana concentrates not just a misdemeanor, but a felony, punishable by up to five years in state prison. It's been referred to the Judiciary Committee.
Responsible Ohio Lays Out its Vision for Legalization. The group wants to put a constitutional amendment to legalize pot on the November 2015 ballot, and today announced details of its proposal. The initiative would create a Marijuana Control Commission, allow for 10 licensed commercial grows, allow for marijuana manufacturing facilities that would sell only to retailers, allow for nonprofit medical marijuana dispensaries, and would tax marijuana at a 15% rate. Click on either link for more.
Heroin
Virginia Legislature Sees Heroin Bills Filed. At least four bills have been filed that seek to address the toll of heroin addiction and overdoses. House Bill 1638 would make people who provided drugs that resulted in a fatal overdose liable for a second degree murder charge; House Bill 1500 is a limited 911 Good Samaritan bill; House Bill 1458 would expand access to the overdose reversal drug naloxone, and Senate Bill 817 would expand the state's prescription monitoring program to allow probation and parole officers to access the database.
Asset Forfeiture
Wyoming Asset Forfeiture Reform Bill Advances to Senate Floor. A bill that would bar police from seizing people's property unless they are charged with a felony drug crime passed out of the Senate Judiciary Committee Monday and now awaits a Senate floor vote. Senate File 14 drew late opposition from the offices of Gov. Matt Mead (R) and Attorney General Peter Michael (R), which claimed they would have to charge more people with felonies if they couldn't just take their money, but legislators expressed irritation at the late objections when the bill has been in process for months.
Drug Policy
Wyoming Bill Would Lighten Up on Repeated Drug Possession Punishments. Under current law, people convicted a third time in their lives for misdemeanor drug possession face felony penalties. House Bill 109 would change state law to make the felony penalties apply on the forth conviction, and the previous convictions would have to have happened in the past five years, instead of throughout the convict's lifetime, which is current law. There are at least three other bills relating to drug possession before the legislature; click on the title link to read more.
Drug Testing
Montana Food Stamps Drug Testing Bill Filed. Rep. Randy Pinocci (R-Sun River) Monday filed House Bill 200, which would require all applicants for the Temporary Assistance for Needy Families (TANF, the food stamps program) to be screened for evidence of drug abuse. Those whose screening suggests a possible issue would be required to undergo a drug test. People who test positive for drugs wouldn't be allowed to receive benefits unless they agreed to complete a 30-day drug treatment program.
Harm Reduction
Michigan Cops Start Carrying Overdose Reversal Drug. Deputies in Oakland County have begun carrying naloxone opioid overdose reversal kits in a bid to reduce overdoses. That was made possible by the passage last year of Senate Bill 1049, which allowed law enforcement agencies to distribute the drug to police who have been trained to use it.
International
German Cops Tired of Messing Around With Small Time Drug Crimes. The country's police union is calling for "soft" drug offenses and other minor crimes to be decriminalized so police can focus on serious crime and terrorism. German police are also faced with shrinking numbers due to mandatory retirement of officers.