The specter of state regulation is prompting California cities and counties to regulate or ban medical marijuana activities, including several more this week; Florida's already delayed medical marijuana program faces more delays, Chicago sees its first dispensary, and more.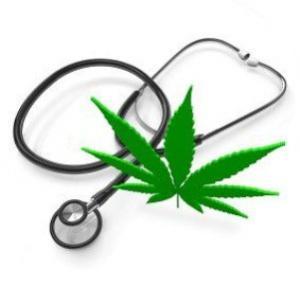 National
On Tuesday, Congress agreed to continue blocking DEA interference with medical marijuana states. Lawmakers have extended a ban on funding for the DEA and Justice Department to go after medical marijuana in states where it is legal. They also extended protections for hemp research, but failed to include provisions that would have allowed pot businesses to use the financial system and would have allowed Veterans Administration doctors to recommend medical marijuana.
California
On Monday, the Dana Point city council voted unanimously to ban cultivation, sales and deliveries. The move comes as the county seeks to maintain regulatory authority by acting before March 1, when the California Medical Marijuana Regulation and Safety Act shifts control to the state if localities have not acted.
On Tuesday, Contra Costa County supervisors unanimously supported a cultivation and delivery ban for unincorporated areas of the county. Supervisors said it was to maintain local control ahead of the new medical marijuana law, but local activists say they don't trust local officials to regulate -- instead of ban -- such activities.
Also on Tuesday, Ventura County supervisors voted unanimously to formalize bans on commercial cultivation and sales ahead of the new state law. All 10 cities in the county also have similar bans, and the cities that don't have formal bans are working to enact them.
Florida
As of Monday, the state is being challenged over its medical marijuana grower licensing scheme. Eleven companies are challenging the way the state issued licenses for the nascent industry. The challenges will be heard by the Florida Division of Administrative Hearings. This means another round of court proceedings and further delays in getting medicine to patients. The program is already a year behind schedule, and now the earliest that medicines could be available is next spring or summer.
On Tuesday, the medical marijuana initiative campaign had 900,000 signatures. The United for Care initiative campaign says it already has 900,000 signatures, but is aiming for more than one million. These are raw signatures. The initiative will need 683,149 valid voter signatures to qualify for the 2016 ballot. A similar initiative won 58% of the vote last year, but failed because, as a constitutional amendment, it needed 60% to pass.
Georgia
Last Friday, the state's medical marijuana commission rejected in-state growing. The Commission on Medical Cannabis voted 9-5 against allowing medical marijuana to be grown in the state, but the main proponent of expanding the program, Rep. Allen Peake (R-Macon) said he was still optimistic he can get in-state cultivation approved. "I think we can still make a compelling argument to the governor," Peake said. "I think we can address the fears of law enforcement. I think we can address the issue of potential demand. I'm absolutely certain we can provide legislation that both maximizes the benefit for our citizens and minimizes the risk to public health in our state."
On Monday a new poll found strong support for medical marijuana. Under current Georgia law, people with certain illnesses are allowed to use medical marijuana, but it can't be grown or produced in the state. A new poll has 84.5% of respondents supporting expanding that law to allow for in-state cultivation with strict regulation. Rep. Allen Peake (R-Macon) has sponsored legislation that would do just that.
Illinois
Last Wednesday, the first dispensary in the Second City opened for businesss. Chicago's first medical marijuana dispensary opened in Uptown. Dispensary 33 opened on North Clark Street. Some 150 patients are registered to use it.
Last Friday, the state told patients they couldn't be gun owners, then retreated. Illinois state police sent letters to a handful of patients saying their firearms cards were being revoked, but now say the letters were sent in error. Patients remain skeptical.
On Wednesday,
the state said it will allow residents to petition to add more qualifying conditions
. State residents hoping to add a new disease or medical condition to the state's list of qualifying conditions will be able to do so during the month of January, state health officials said Wednesday. They can submit
petitions
to the state Department of Public Health through January 31.
Michigan
Last Tuesday, there were fireworks at a Senate medical marijuana hearing. A hearing on a package of bills to regulate dispensaries grew heated as Marine Corp veteran Dakota Serna, who uses medical marijuana for PTSD, lashed out at changes in the bill that would tax patients and send some of the revenues to law enforcement. "This bill not only takes more money from them, it taxes their medicine -- you're going to give some of that medicine to the sheriff's department, the jackboots, the thugs that comes into people's homes and kick in the door," said Serna. That led to an angry exchange with Senate Judiciary Committee Chair Rick Jones (R-Grand Ledge), who then ordered Serna to leave the hearing. The National Patients' Rights Association, which had supported the bill, said it is withdrawing its support after the changes, which would treat medical marijuana much like the state treats alcohol.
Last Thursday, activists managed to kill those dispensary bills Sen. Rick Jones (R-Grand Ledge) has given up on moving his medical marijuana dispensary bills in the face of strong opposition by activists. The link has all the juicy details.
Missouri
Last Thursday,a medical marijuana initiative was approved for circulation. Secretary of State Jason Kander (D) has approved a medical marijuana initiative for signature-gathering. Read the initiative here.
Utah
On Monday, a new poll had strong support for medical marijuana. Some 61% of Utahns support legalizing medical marijuana, according to a new poll from Dan Jones and Associates. The poll comes as Sen. Mark Madsen (R-Saratoga Springs) says he will reintroduce a medical marijuana in the coming session. His bill last session failed by one vote in the Senate.
[For extensive information about the medical marijuana debate, presented in a neutral format, visit MedicalMarijuana.ProCon.org.]