A majority of Washington state residents favor legalizing marijuana, but support levels are not as high in Oregon and Idaho, according to a new tri-state poll. Some 55% of respondents in Washington supported legalization, with 34% opposed, while in Oregon, it won a narrow plurality (45% to 43%), and in Idaho, opposition was at 52%, with only 37% in favor.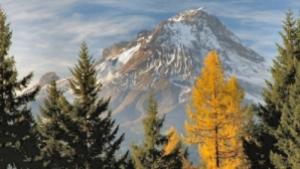 The poll results are from a survey of the three Northwest states' residents conducted by the polling firm
Davis, Hibbitts, and Midghall
(DHM) for the Northwest Health Foundation and public radio stations across the region. The poll results have not yet been posted, but DHM's Adam Davis shared preliminary results with Drug War Chronicle during a phone interview Monday.
Davis said full results would be posted at DHM "in a day or two."
The survey asked four generic marijuana-related questions: Has your attitude toward marijuana changed over time (and if so, in what direction); do you support state laws permitting medical marijuana; are you comfortable with a medical marijuana dispensary in your neighborhood; and do you support the legalization of the purchase and possession of marijuana?
While majorities in all three states said their attitudes toward marijuana had remained the same over time, those who said their attitudes had changed broke two-to-one toward more tolerant attitudes.
Davis said support for medical marijuana was at 64% in Oregon, with 30% opposed. Compared to Oregon, "Washington was more supportive and Idaho less so," said the pollster. "There is pretty strong support, generally speaking. It leads almost two-to one."
But having a medical marijuana dispensary in the neighborhood didn't fare nearly as well. Only in Washington were a majority (52%) comfortable with a local dispensary, with that figure dropping to 43% in Idaho and, surprisingly, only 40% in Oregon.
That last figure could have immediate real world ramifications. Oregon voters will decide next month on
Measure 74
, which would allow for a regulated dispensary system. This poll finding, while isolated, suggests that voters could turn away from the initiative next month. Get to the polls, Oregon medical marijuana supporters!