A Vermont House committee has changed the tax and regulate marijuana legalization bill into a two-plant cultivation decriminalization bill, medical marijuana bills get snuffed in Nebraska and South Carolina, interest in asset forfeiture reform continues, and more.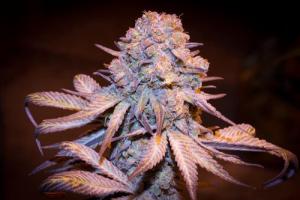 Marijuana Policy
DEA to Review Marijuana Classification. The DEA will decide whether to reclassify marijuana "in the first half of 2016," the agency said in a letter to US senators. The agency was responding to a 2015 letter from Sen. Elizabeth Warren (D-MA) and seven other Democratic senators, who urged the federal government to make it easier to study marijuana 's medical benefits. Marijuana is currently placed in Schedule I, along with heroin and LSD, as a drug with a high abuse potential and no medical uses.
California Report Calls for Strict Rules on Growers, Drivers. The Public Policy Institute of California has released a report calling for tight regulatory oversight of legal marijuana cultivation, sales, and distribution as well as highlighting the need to ensure that drivers are not impaired. "California should err on the side of more restrictive regulation," said report co-author Patrick Murphy. But California NORML disagrees, saying that "restrictive regulations will only divert business to California's robust unregulated gray market."
Maine Court Rules in Favor of Legalization Initiative on Signatures Issue. A Kennebec County Superior Court judge ruled Friday that the state may have improperly invalidated thousands of petition signatures because it rejected petitions without actually reviewing all of them. The secretary of state's office must now review all the disputed petitions and place the measure on the November ballot if it finds enough signatures were gathered. The state had invalidated more than 17,000 voter signatures because it said the notary's signatures on the petitions didn't match the signature it had on file. That was enough to disqualify the initiative.
Vermont House Committee Changes Legalization Bill to Cultivation Decrim Bill. The House Judiciary Committee Wednesday dramatically rewrote Senate Bill 241, turning the tax and regulate legalization bill into one that would only decriminalize the cultivation of up to two marijuana plants. Committee Chair Rep. Maxine Grad (D-Moretown) said it became clear that she didn't have the votes to pass the Senate version. If the new House version passes, it would have to be reconciled with the Senate version. The Senate legalization bill had no provision for home cultivation.
Medical Marijuana
Nebraska Medical Marijuana Bill Killed. The bill, LB 643, failed Tuesday night when it was filibustered on the second round of consideration and sponsor Sen. Tommy Garrett (D-Bellevue) fell three votes short of ending the filibuster.
South Carolina Senate Committee Kills Medical Marijuana Bill. The Senate Medical Affairs Committee voted 7-4 Thursday to kill Senate Bill 672, the Medical Marijuana Program Act. "This is a bad idea. It's a pathway to recreational usage," said Sen. Mike Fair (R-Greenville).
Asset Forfeiture
Alaska House Committee Rewrites Asset Forfeiture Bill. The House Judiciary Committee has approved a stripped-down civil asset forfeiture bill. The originally broad-ranging bill has now been reduced to only abolishing non-criminal forfeitures, and now heads to the House Finance Committee. The Judiciary Committee said it will work on a broader reform bill for the next session, but wanted to get something passed this year.
Delaware Bill to End Civil Asset Forfeiture Filed. A bipartisan group of legislators Wednesday filed a bill to end civil asset forfeiture in the state. "In America, the government should not be able to take your property unless they can prove you did something wrong," Sen. Colin Bonini, (R-Dover) said at a news conference.
Nebraska Asset Forfeiture Bill Stays Alive. A bill to restrict property seizures from people not convicted of a crime has won second-round approval after lawmakers amended it to address law enforcement concerns. The amendments will allow state law enforcement agencies to continue to participate in the Justice Department's Equitable Sharing program, which allows local police to end-run state laws that direct seized funds into the general fund or other specified funds. Under the federal program, the feds keep 20% and the local agency gets 80%. The bill is LB 1106.