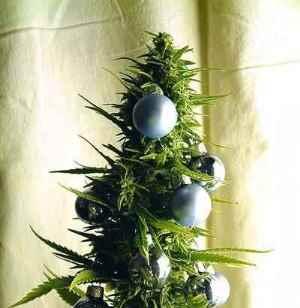 Things are pretty quiet on Christmas Eve, but MPP has a Top 10 list out, a Georgia state rep wants to bring the state's pot possession law out of the dark ages, and more.
Marijuana Policy
Marijuana Policy Project's 10 Marijuana Policy Victories of 2015. The list includes good stances by presidential candidates, actions in the Congress, decriminalization victories at the state and local level, and more. Check it out.
Georgia Bill to Defelonize Possession of More Than an Ounce Pre-Filed. That's right: Possession of more than an ounce of marijuana is a felony in Georgia. State Senator Harold Jones (D-Augusta) has announced he is pre-filing a bill that would reduce possession of any amount of marijuana to a misdemeanor. He said that people with large amounts of marijuana could still be charged with possession with intent to deliver.
Medical Marijuana
New York Begins Online Registration for Patients. The state Health Department has launched its online registration for patients to obtain non-smokable medical marijuana when it becomes available next month. Registration information is here.
Oregon County Employee Fired for Medical Marijuana Use. Medical marijuana is legal in Oregon. Heck, marijuana is legal in Oregon. But Lane County has fired a county employee suffering from cancer who uses medical marijuana because he violated the county's drug-free workplace policy. The fired worker, Eugene resident Michael Hirsch, now has the backing of the county's largest labor union. AFSCME Local 2831 said it plans to file a grievance and fight to get Hirsch's job back. "It's outrageous to me that the county did this," said union rep Jim Steiner. "We have fought the county's termination decisions before and won, but among the terminations, this one just doesn't make sense."