Foes of marijuana legalization are in court today in Boston to try to block a pending initiative, medical marijuana expansion bills become law in Colorado and Vermont, a public summit on new psychoactive substances is coming to New York, and more.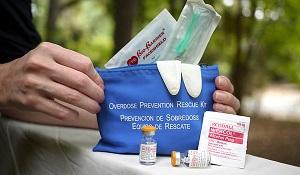 Marijuana Policy
Massachusetts Supreme Judicial Court Hears Challenge to Legalization Initiative. Opponents of the legalization initiative from the Maine Campaign to Regulate Marijuana Like Alcohol sought to block it Wednesday by arguing that it is fatally flawed because it doesn't explicitly say it would allow the use of marijuana edibles. Attorney John Scheft argued that voters were "significantly misled" when they were told the measure would legalize marijuana because it would legalize "marijuana, hashish, marijuana concentrates, and also food products." The summary language does refer to "marijuana products." But at least one justice expressed skepticism: "Having read your summary I would have no idea that the measure allows the infusion of a hallucinogen into food and drink at all," said Justice Robert Cordry.
Sheldon Adelson Buys Nevada Newspaper; Newspaper Reverses Support for Legalization. Las Vegas casino magnate Sheldon Adelson, a large contributor to conservative politicians and anti-marijuana efforts, bought the Las Vegas Review Journal last December. The paper had supported marijuana legalization, but no longer after Adelson "and his wife Miriam pressured editorial board members to visit a drug treatment center and reconsider the publication's support for legalization." A legalization initiative from the Nevada Campaign to Regulate Marijuana Like Alcohol will be on the ballot in November.
Medical Marijuana
Colorado Governor Signs Medical Marijuana in Schools Bill. Gov. John Hickenlooper (D) Tuesday signed into law "Jack's Law," which allows for the use of medical marijuana in schools under strict conditions. The measure is House Bill 1373.
Vermont Governor Signs Medical Marijuana Expansion Bill. Gov. Peter Shumlin (D) Tuesday signed into law Senate Bill 14, which will expand the state's medical marijuana system. Shumlin used the occasion to emphasize medical marijuana as an alternative to opioid pain relievers: "At a time when opiate addiction is ravaging our state and drug companies continue to urge our doctors to pass out painkillers like candy, we need to find a more practical solution to pain management. This bill ensures that Vermonters who are suffering will have access to medicine that is high quality, laboratory tested, and most importantly non-addictive," he said.
Heroin and Prescription Opioids
Illinois Legislature Overrides Veto, Passes Opioid Overdose Access Reversal Drug Bill. Both the House and the Senate have voted to override a partial veto by Gov. Bruce Rauner (R) of House Bill 1, which will allow access to naloxone (Narcan) without a prescription, require private insurers to provide coverage for anti-overdose drugs, and expand drug courts.
New Psychoactive Substances
Senate Committee Holds Hearing on New Psychoactive Substances. The Senate Judiciary Committee Tuesday held a hearing on new psychoactive substances (NPSs) weighted heavily toward pushing for giving the DEA and the Justice Department greater latitude to prosecute people for selling and distributing NPSs. The hearing devoted little attention to policy approaches that could reduce demand for NPSs or harms associated with their use.
New York City Summit on New Psychoactive Substances Tomorrow and Friday. "New Strategies for New Psychoactive Substances: A Public Health Approach" is going on Thursday and Friday at the John Jay College of Criminal Justice. Click the link to get more info and to register.
Asset Forfeiture
Delaware House Approves Asset Forfeiture Reform With Big Loophole. The House Tuesday approved House Bill 309, which claims to bring public disclosure to the state's civil asset forfeiture fund. But the bill also allows law enforcement to apply for money from the fund in secret. Law enforcement said the language was necessary to not jeopardize ongoing investigations. The bill is now before the Senate Judiciary Committee.