Marijuana rescheduling is headed for the US Supreme Court, the California Supreme Court upheld local dispensary bans, the feds strike again in Berkeley and Washington state, and there is action in state legislatures, too. Let's get to it: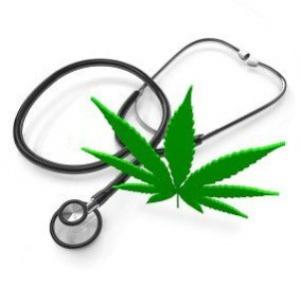 National
Last week, Americans for Safe Access announced it was appealing to the Supreme Court to overturn the DC Court of Appeals' ruling upholding the DEA's refusal to reclassify marijuana out of Schedule I. ASA's appeal to the Supreme Court asks that the DEA be required to apply the same standard to evaluating cannabis that it uses for other substances. The DEA claims there are no "adequate and well-controlled studies" that show cannabis has medical use, despite the many clinical trials and peer-reviewed scientific studies that show cannabis to be a safe and effective medicine for treating a wide variety of conditions.
Last Wednesday, a Fox News poll had support for medical marijuana at 85% nationwide. The figure included 80% of Republicans and is the highest level of support for medical marijuana ever in the Fox News poll.
Arizona
On Tuesday, Gov. Jan Brewer signed a bill that will allow medical marijuana research on university campuses. Brewer had last year supported successful legislation that banned even medical marijuana on state college and university campuses, but the ban aimed primarily at students had the unintended consequence of blocking serious academic research being undertaken on medical marijuana and PTSD by University of Arizona psychiatrist Sue Sisley. The new law allows medical marijuana on campus for carefully controlled and approved studies.
California
Last Wednesday, prosecutors in Tuolumne County dropped marijuana trafficking charges against the owners of a local medical marijuana collective. Charges were dropped in the case of the Today's Health Collective, which had been raided in May 2011. Prosecutors complained that "inconsistencies in opinions from different courts have required a shift in the focus of law enforcement and jury instruction" and "the cumulative effect of evidence collected in 2011 has been weakened by this development."
On Monday, the state Supreme Court upheld the right of localities to ban dispensaries. Some 200 California towns and counties have already done so, but others had held off because of uncertainty over the legality of bans. The ruling means that patients' access to medical marijuana will depend in part on where in the state they live.
On Tuesday, the dispensary operator in the Monday Supreme Court case said he had closed his shop. Operator and medical marijuana activist Lanny Swerdlow said he would comply with the high court ruling and shut down Inland Empire Patient's Health and Wellness Center.
Also on Tuesday, federal prosecutors filed an asset forfeiture lawsuit against the landlord for the Berkeley Patients Group, one of the most well-respected dispensaries in the state. The feds already forced BPG to move last year, saying it was too close to a school. The dispensary relocated to a site even further from schools, but US Attorney Melinda Haag filed the forfeiture suit without warning anyway.
Also on Tuesday, the Yuba City city council adopted a marijuana cultivation ordinance requiring people growing medical marijuana at home to register with the city and trim their plants out of public view. They also have to install security fences and carbon filtration systems to reduce odor. The ordinance had been in place on a temporary basis since March 2012, but became permanent with Tuesday's 3-2 vote.
Illinois
On Wednesday, a hearing on a medical marijuana bill was underway in the Senate Executive Committee. The bill would allow residents with serious illnesses, such as cancer, multiple sclerosis, and HIV/AIDS, to access and use medical marijuana if their physicians recommend it. If approved, the measure will be considered by the full Senate. It received approval from the full House of Representatives on April 17.
Maryland
Last Thursday, Gov. O'Malley signed a medical marijuana bill into law. The measure, House Bill 1101, will allow patients to qualify for protections from arrest and prosecution if they are enrolled in a program administered by one of Maryland's teaching hospitals. The law takes effect October 1. But it's not clear how many of the state's teaching hospitals will participate.
Massachusetts
On Wednesday, the Public Health Council approved medical marijuana regulations. The regulations include requiring doctors to complete a full clinical checkup before issuing a recommendations, recommendations will expire after one year, and patients will not be allowed to use medical marijuana at dispensaries. The regulations approved today will go into effect on May 25. They allow the department to establish a competitive application process for non-profits seeking certifications that will permit them to operate. DPH is required to certify at least 14, but no more than 35, medical marijuana treatment centers to open by January, 2014.
Minnesota
Last Thursday, medical marijuana supporters outlined their bill, but conceded that no action on it is likely until next year. The measure dictates the amount of marijuana someone can possess, the types of health conditions that would permit use and the rules medical professionals must follow when issuing prescriptions. It would continue to bar smoking of marijuana on school buses and school grounds, on public transportation, in the presence of a child and while operating vehicles, boats or other transportation equipment.
New Hampshire
On Monday, the Senate Committee on Health, Education, and Human Services approved a medical marijuana bill, but not before removing PTSD as a qualifying condition and removing a home cultivation provision at the insistence of Gov. Maggie Hassan. Other changes to the bill reduced the number of authorized dispensaries allowed statewide from five to four, added a requirement that patients get written permission from a property owner before using medical marijuana on privately owned land, and eliminated protections for out of state medical marijuana patients traveling with marijuana in New Hampshire. The measure had already overwhelmingly passed the House. Medical marijuana advocates are continuing to fight for a better version of the bill.
New Jersey
Last Thursday, Health Commissioner Mary O'Dowd said two more dispensaries will likely open soon. Years after medical marijuana was legalized in the state, only one dispensary is open. The first dispensary opened in Montclair, Essex County, in December, but is limiting its clientele to North Jersey residents. A second dispensary operator is renovating a former warehouse in Egg Harbor, Atlantic County, and plans an opening in September. A third dispensary operator is renovating its location in Woodbridge, O'Dowd said.
Washington
Last Wednesday, news broke that the DEA had sent cease-and-desist letters to 11 dispensaries. The agency complained in the April 29 letters they were within 1,000 feet of schools. The DEA told recipients of the letters to stop distributing marijuana within 30 days or face property seizure and forfeiture.