The Kansas Supreme Court throws out Wichita's voter-approved "decrim" ordinance on a technicality, GOP committee chairs quash medical marijuana bills in Indiana, the DEA partnered with a TSA screener in a bid to seize cash from travelers, the Argentines want to shoot down drug planes, and more.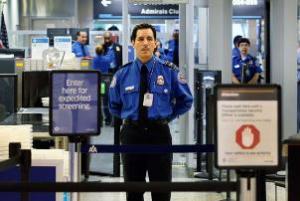 Marijuana Policy
Key Vermont Politico Says No To Home Growing Marijuana. Senate Judiciary Committee Chairman Richard Sears (D-Bennington) said today he would advance a marijuana legalization bill if it has majority support in his committee, but that he does not support home cultivation.
Kansas Supreme Court Throws Out Wichita "Decrim" on a Technicality. The state's high court ruled that the initiative was invalid because it was improperly filed with the city clerk, but did not address arguments by the state that the ordinance conflicted with state marijuana laws. The Wichita ordinance lessened penalties for first offense possession to a $50 fine, but was not true decriminalization because that first offense would still be a criminal infraction.
Medical Marijuana
Indiana Medical Marijuana Bills Pronounced Dead. State Sen. Jean Leising (R-Oldenburg) said Thursday that medical marijuana bills in the state legislature would not got a hearing this year. "They are all dead," she said. "There just isn't the appetite in the Senate for approving any kind of medical marijuana, not with the current makeup of the (50-member) Senate. You need 26 votes, and they're just not there." Parents of children suffering from epilepsy had pleaded with lawmakers to act, to no avail.
Utah Governor Signals Support for Medical Marijuana. Gov. Bob Herbert (R) said Thursday that he is not familiar with two medical marijuana bills filed this session and that he doesn't want a "Dr. Feelgood" situation, but "if there's a medicine out there that will alleviate pain and conditions and health concerns for people, if there's a medicine out there that can do that, we ought to see if we can embrace it." He added that he would prefer that Congress legalize it federally rather than leaving it up to the states to act.
Law Enforcement
DEA Hired TSA Informant to Help Steal Money From Travelers' Luggage. The agency recruited a TSA security screener to alert agents to cash in luggage that the DEA could confiscate, an arrangement that "violated DEA policy," according to the Justice Department's Office of the Inspector General. The agency planned to pay the screener a cut of the cash he seized, but the Inspector General found that the screener never actually provided any actionable intelligence for seizures. Still, the DEA scheme "could have violated individuals' protection against unreasonable searches and seizures if it led to a subsequent DEA enforcement action," the OIG noted.
International
Argentina Approves Shooting Down Suspected Drug Planes. The new government of President Mauricio Macri continues to burnish its drug warrior credentials by announcing plans to begin shooting down suspected drug trafficking planes, a move the opposition called "the death penalty without trial." Macri has already decreed a "public security emergency" for a year to fight drug trafficking, which he said had led to "situation of collective danger."