Medical marijuana continues to be an issue in Congress, medical marijuana programs in Illinois and New York move ahead, a federal appeals court decision hits dispensaries in the pocketbook, and more.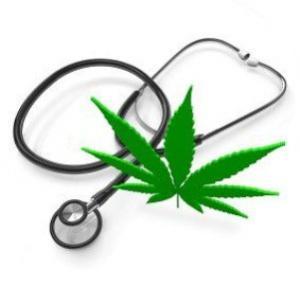 National
Last Wednesday, House Republicans blocked a bid for more marijuana studies. Republicans in the House killed an amendment to an appropriations bill that would have reclassified marijuana so laboratories could conduct "credible research on its safety and efficacy as a medical treatment." The amendment would have encouraged the DEA and the National Institutes of Health to work together to allow studies of the risks and benefits of using marijuana to treat various diseases and conditions. The amendment, sponsored by Reps. Earl Blumenauer (D-OR) and Sam Farr (D-CA), as well as marijuana legalization foe Rep. Andy Harris (R-MD), would have created a new designation in the federal drug scheduling scheme, Schedule 1R, for research.
On Monday, US senators sought information from federal agencies on progress on medical marijuana research. A group of eight United States senators Monday sent a letter to the US Department of Health and Human Services (HHS), the Office of National Drug Control Policy (ONDCP), and the Drug Enforcement Administration (DEA) requesting information about the agencies' efforts to facilitate and coordinate scientific research on medical marijuana. The letter was signed by Senators Elizabeth Warren (D-MA), Barbara Mikulski (D-MD), Barbara Boxer (D-CA), Ron Wyden (D-OR), Jeff Merkley (D-OR), Kirsten Gillibrand (D-NY), Edward J. Markey (D-MA), and Cory Booker (D-NJ).
California
Last Thursday, a federal appeals court ruled that dispensaries can't deduct business expenses. The 9th US Circuit Court of Appeals has ruled that they can't take the deductions because their product is prohibited under federal law. The ruling came in the case of the embattled Vapor Room dispensary, whose owner had claimed $650,000 in business expenses in 2004 and 2005. The IRS balked, and now the appeals court has sided with the IRS.
Florida
On Monday, state officials said the CBD cannabis oil grow program had 24 applicants. Some 24 commercial plant nurseries have applied for state licenses to grow marijuana and produce CBD cannabis oil to treat epilepsy and other medical conditions. The state is divided into five regions, and only one license will be awarded for each region.
Illinois
On Monday, the first cultivation center in the state began medical marijuana production. The Ataraxia cultivation center announced that it is beginning to grow medical marijuana. The group says it thinks it is the first in the state to do so. The grow is located in Albion.
New York
Last Friday, the Department of Health said the medical marijuana distribution program had 43 applicants. Nearly four dozen companies have applied for licenses to grow and distribute medical marijuana under a program approved by Gov. Andrew Cuomo (D). The state Department of Health is expected to decide which applicants will get licenses sometime within the next couple of weeks.
[For extensive information about the medical marijuana debate, presented in a neutral format, visit MedicalMarijuana.ProCon.org.]