The Senate in the Commonwealth of the Northern Marianas Islands has rejected a bill that would have legalized marijuana for both medicinal and recreational use. The bill had passed the House two weeks ago. The bill would have allowed people 21 and over to possess, cultivate, and transport marijuana for personal use.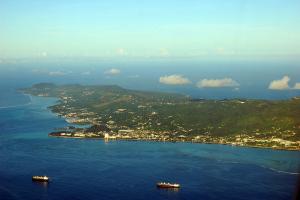 The passage of the bill by the House marked the first time a pot legalization bill had passed in a legislative chamber in any US territory.
The bill, HB 17-45, was championed by Rep. Stanley Torres (I-Saipan). Earlier this year, a cost-benefit analysis performed by the House Committee on Natural Resources said enacting the bill into law "will possibly result in the loss of federal funds but at the same time the Commonwealth government will generate funds through taxation."
Torres and other legalization supporters also argued that the bill would allow access to marijuana by the ill and reduce crime and violence in black markets.
But Senate President Paul Manglona (R-Rota) said after the House vote that the Senate would kill the bill. "It's for the same reasons I mentioned before," he told the Saipan Tribune, citing concerns about marijuana use's impact on CNMI youth and other ill effects on the community.
And Gov. Beningno Fitial signaled that he was okay with medical marijuana, but not for non-medical.
"I support it for medicinal use," Fitial told reporters. "I never smoke marijuana myself so I cannot talk much about it because I don't have the experience."
A bill just for medical marijuana may be next in the US Pacific territory. Senator Luis Crisostimo, who supported the bill that was just defeated, said he plans to introduce separate medical marijuana legislation.