It's been quite a week for medical marijuana. Delaware, Massachusetts, and Minnesota saw their first dispensaries open; Hawaii is now set to join the dispensary crowd; CBD cannabis oil became legal in Wyoming, and more.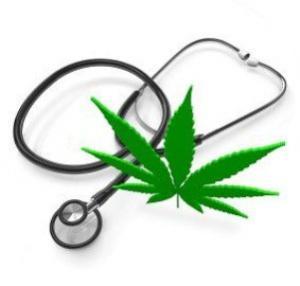 Delaware
Last Friday, the state's first dispensary opened for business. The First State Compassion Center opened last in a Wilmington industrial park. This is nearly four years after the legislature approved them, but the process was stalled when Gov. Jack Markell (D) backed away in the face of federal threats. Finally, Delaware's patients have a legal place to obtain their medicine.
Hawaii
On Monday, it became clear that the dispensary bill will become law. Gov. David Ige (D) has released a list of bills he intends to veto, and the dispensary bill is not on it. That bill, House Bill 321, will initially allow up to 16 dispensaries, to be operated by eight medical marijuana businesses. It comes 15 years after the state became the first to legalize medical marijuana through the legislative process.
Massachusetts
Last Thursday, the state's first dispensary opened for business. The Alternative Therapies Group has opened the state's first dispensary in Salem. It only took three years once voters approved medical marijuana in 2012.
Minnesota
On Wednesday, medical marijuana became legal in the state, but you can't smoke it. The state's new medical marijuana law went into effect at midnight, with people lining up at the Minnesota Medical Solutions clinic in downtown Minneapolis as it opened its doors as soon as it was legally able. The state's law is very restrictive and highly regulated, and does not allow for use of smokeable marijuana as medicine.
New Jersey
On Monday, the legislature approved a bill allowing sick kids to use CBD cannabis oil in school. The state Senate Monday approved the bill; an identical version had already passed the House. Now it's up to Gov. Christ Christie (R) to sign it.
Pennsylvania
Last Friday, the House Health Committee unanimously approved a medical marijuana bill. The committee voted unanimously to approve Senate Bill 3, which would allow seriously ill Pennsylvanians to access medical marijuana with recommendations from their doctors. The bill will now go to the House Rules Committee for further consideration. The bill had been bottled up by the committee chair, but a vote was allowed after Rep. Nick Miccarelli (R-Ridley Park) filed a discharge petition that would have put it before the House for a floor vote. The bill passed the Senate in May.
On Monday, a "compromise" medical marijuana bill was filed. Rep. Ron Marisco (R-Dauphin) and several cosponsors have filed House Bill 1432, which would allow for the limited use of medical marijuana. The move comes as a measure that passed the Senate, Senate Bill 3, has been stuck in the House.
Wyoming
On Wednesday, CBD cannabis oil became legal in the state. A new law allowing seizure patients to use CBD cannabis oil is now in effect. But the state health department hasn't yet created patient registration cards, leaving patients uncertain about their legal status. The department says it is working on it. The measure was House Bill 32.
[For extensive information about the medical marijuana debate, presented in a neutral format, visit MedicalMarijuana.ProCon.org.]