There could be dispensaries in Las Vegas as early as next week, and soon in San Diego, Illinois posts rules for kids' medical marijuana use, Florida tries again on crafting medical marijuana regs, and more. Let's get to it: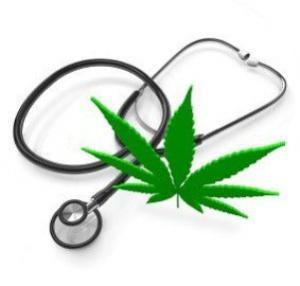 California
Last Friday, San Diego officials announced they had closed more dispensaries. City Attorney Jan Goldsmith has shuttered five more un-permitted dispensaries ahead of the opening of the first permitted dispensaries early next year. Four are set to open then. More than 200 dispensaries have been shut down in the past four years under threat of legal action, but as many as 50 un-permitted dispensaries remain.
Florida
On Tuesday, Florida tried again on crafting medical marijuana regulations. The Department of Health held a hearing in Orlando in a bid to restart the process of crafting regulations for the state's low-THC, high-CBD medical marijuana law. A program allowing for the use of the medicine was supposed to go into effect Thursday, but was bumped back after an administrative hearing judge sided with appellants who argued the first draft rules were too restrictive. It's not clear how long this new regulatory process will take.
Illinois
Last Thursday, the state posted rules for children's medical marijuana use. State officials have released new emergency rules for allowing children to receive medical marijuana under a new law that goes into effect January 1. Kids won't be able to smoke marijuana, but will have to use edibles or liquid concentrates, and parents must get two doctors' signatures in order for their kids to be able to use it. Patient activists are calling that requirement "an unnecessary burden."
Nevada
On Monday, Clark County commissioners rejected state changes to its list of 18 dispensary applicants. At least 10 dispensaries have been approved by both state and Clark County (Las Vegas) officials and could open as early as next week. But another eight are up in the air after disputes between the state and the county. The county had selected 18 applicants, but the state made eight changes to the list, and the county commission on Monday rejected the changes. That means there are now eight vacancies for dispensaries in the county. Even those who were among the eight contested dispensaries will have to reapply and start the process again.
South Carolina
On Monday, a state senator said he would be back with more medical marijuana bills next year. State Sen. Tom Davis (R-Beaufort), author of a successful high-CBD medical marijuana bill this year, says he will be back with three more bills next year. One would create laws for growing high-CBD, low-THC marijuana, another would clean up language in the state's hemp laws, and the third is a full-fledged medical marijuana bill.
[For extensive information about the medical marijuana debate, presented in a neutral format, visit MedicalMarijuana.ProCon.org.]