California passes historic medical marijuana regulation, Illinois blocks expanding qualifying conditions, Missouri activists gear up for a 2016 initiative, and more.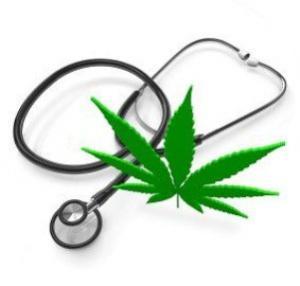 California
Last Friday, the legislature approved sweeping medical marijuana regulation. After nearly 20 years of wrangling over what is and is not legal under California's 1996 Proposition 215 medical marijuana law, the state legislature has passed a set of bills designed to bring order to the chaos. After working with Gov. Jerry Brown (D) on acceptable language, the Assembly and the Senate Friday passed Assembly Bill 243,Assembly Bill 266, and Senate Bill 643. The session ended at midnight Friday. Click on the title link for more, and read our feature article on reactions to the move here.
Illinois
Last Thursday,the governor vetoed medical marijuana for PTSD. Gov. Bruce Rauner (R) Thursday vetoed a measure that would have allowed people with Post-Traumatic Stress Disorder to qualify for medical marijuana. His administration also refused to expand access to medical marijuana for 10 other ailments. The Illinois Medical Cannabis Advisory Board had recommended adding the 11 conditions, but Rauner killed PTSD and the Department of Public Health killed the rest. Rauner said expanding the program was premature.
Iowa
On Wednesday, Iowa activists announced they would use their state's primary campaign to pressure candidates. The advocacy group Iowans 4 Medical Cannabis is taking advantage of the state's early presidential primary and the attention it generates to pressure presidential candidates to stand up for medical marijuana. The group has developed a questionnaire it plans to deliver to all the candidates. "Moms and dads across America want to know what presidential candidates are proposing to help the sick and suffering obtain medical cannabis, a proven plant that is made by God," said Maria La France, a Des Moines mother whose 14-year-old son Quincy has epilepsy.
Missouri
Last Friday, Missouri activists said they would run a 2016 medical marijuana initiative. The activist group Show Me Cannabis has announced it will try to put a medical marijuana initiative -- not a legalization initiative -- on the November 2016 ballot. They will need to come up with 160,000 valid voter signatures by next May to do it.
Nevada
Last Wednesday, Las Vegas' only dispensary was forced to shut its doors over shortages after test samples came up dirty. The only dispensary in the city, Euphoria Wellness, was forced to close its doors for almost a week after it ran short on marijuana because too many batches failed state-required contamination tests. The state basically allows no pesticides to be present, and about one-third of samples have failed, mostly over the presence of pesticides, but some for microbial contamination. The dispensary planned to reopen today.
New Jersey
Last Tuesday, an appeals court ruled that the smell of marijuana is still enough for a warrantless search. Even though medical marijuana is legal in the state, an appeals court ruled that the smell of marijuana can still be used by police as grounds for a warrantless search. The ruling came in the case of a man arrested after a vehicle stop in which the officer used the smell of marijuana to justify searching the vehicle.
[For extensive information about the medical marijuana debate, presented in a neutral format, visit MedicalMarijuana.ProCon.org.]