Congressional Democrats who voted wrong on medical marijuana catch some flak, California continues to struggle with regulating medical marijuana, while other states struggle to get bills passed. Let's get to it: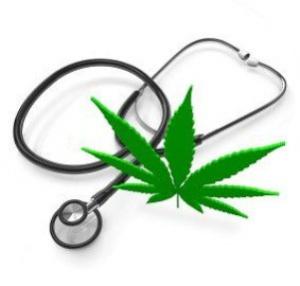 National
Last Thursday, a medical marijuana advocacy group began airing TV ads targeting Democrats who voted against ending DEA interference in medical marijuana states. The group Americans for Safe Access is now running TV ads criticizing Rep. Debbie Wasserman Schultz (D-FL), chairwoman of the Democratic National Committee, and other Democrats as "out of touch" for voting against a measure to bar the DEA from interfering in medical marijuana states. Wasserman Schultz was one of only 18 Democrats who voted against it while 170 Democrats voted for it.
Arizona
Last Thursday, a state court judge ordered the state to allow medical marijuana for PTSD. A state court judge has ruled that "a preponderance of evidence shows medical marijuana provides palliative benefit to those suffering from PTSD" and given the state Health Department until July 9 to accept his decision or appeal it. The department has denied all previous petitions seeking to add PTSD to the list of qualifying conditions.
California
Last Tuesday, Tulare County supervisors voted to ban all medical marijuana cultivation. The county had previously allowed cooperatives or individuals to grow up to 99 plants. The board rejected a chance to simply ban collective grows, but chose instead to ban all grows. This is just the initial vote.
Last Wednesday, the city of Riverside sued to block a medical marijuana ballot measure. The city has sued to block an initiative that would legalize and regulate a small number of dispensaries less than a month after organizers qualified it for the 2015 ballot. The initiative "goes beyond the legislative powers of the electorate" and is illegal because it would force the city to violate state and federal laws, including the federal Controlled Substances Act, the city argues.
On Tuesday, the San Jose city council approved tough restrictions on dispensaries and cultivation sites. The council's vote limits dispensaries to a handful of industrial areas making up less than 1% of the city. It also forces dispensaries to grow all their medicine in the county, limit their store hours, and bars them from selling edibles resembling candy. Medical marijuana backers say they have already collected enough signatures to put their own dispensary regulations on the ballot. It ain't over in San Jose.
Also on Tuesday, Sacramento County supervisors introduced an ordinance allowing limited indoor cultivation. Residents of unincorporated areas of the county would be able to grow up to nine plants indoors. Two months ago, the board backed a ban on all outdoor cultivation. The indoor cultivation ordinance comes up for a vote next week.
Also on Tuesday, Santa Cruz County supervisors okayed asking voters to approve a dispensary tax in November. The measure would allow dispensaries to be taxed at up to 10% of their gross sales. The county estimates it would raise about $900,000 a year, to be used to enforce marijuana dispensary and cultivation regulations.
District of Columbia
Last Thursday, the Department of Health added new qualifying conditions for patients. They are seizure disorders, Lou Gehrig's Disease, decompensated cirrhosis, cachexia or wasting syndrome, and Alzheimer's. Hospice patients will also be allowed to use marijuana. Previously, the DC program had been restricted to people suffering from HIV/AIDS, cancer, glaucoma, and muscle spasticity.
Florida
On Wednesday, new polls showed strong support for medical marijuana among Florida voters. With medical marijuana on the ballot in November, a new poll shows 70% of likely voters support the constitutional amendment. Because it is a constitutional amendment, it needs 60% to pass. Another poll released this week has support at 66%. "Florida's medical marijuana amendment that will be on the ballot this fall continues to appear headed for easy passage," Public Policy Polling, which did the second poll, wrote in an analysis.
Also on Wednesday, conservative billionaire Sheldon Adelson kicked in $2.5 million to defeat the initiative. Billionaire casino magnate and major Republican political donor Sheldon Adelson has donated $2.5 million to the campaign to defeat the Florida medical marijuana initiative. A newly-formed group backed by Adelson, the Drug Free Florida Committee, was started by long-time GOP fundraiser Mel Sembler and his wife Betty. It has raised $2.7 million so far and its top donors have been primarily Republicans.
Massachusetts
Last Friday, the DEA was reportedly giving dispensary docs an ultimatum: quit the dispensaries or lose your license. The Boston Globe reported that DEA agents have been visiting Massachusetts doctors involved with medical marijuana dispensaries and telling them the DEA will jerk the licenses to prescribe drugs if they don't cut ties with the dispensaries. And it's working. At least two doctors have severed ties, while one gave up his DEA license, saying as a semi-retired surgeon, he didn't need it to do his job. The Globe reports this will likely slow the opening of some long-awaited dispensaries.
Nevada
On Monday, Clark County commissioners approved 18 dispensary licenses. There will soon be 18 medical marijuana dispensaries operating in unincorporated parts of Clark County, the home of Las Vegas. Nevada approved medical marijuana in 2000, but only approved dispensaries last year.
New York
On Tuesday, a key GOP senator said he will not allow a vote on medical marijuana. Senate Finance Committee Chairman John DeFrancisco (R) said today he would not allow a vote on the Compassionate Care Act, sponsored by Sen. Diane Savino (D). "The Savino bill will not come out of my committee, the Finance Committee," he said. "You don't have any kind of reasonable research on the effects. You have people coming in here every day trying to ban e-cigarettes and use of tobacco in other ways." He said he and other Senate Republicans may be open to legislation that would not allow marijuana to be smoked. The session ends next Thursday.
North Carolina
On Saturday, Todd Stimson began a "March Against Fear" to generate support for medical marijuana. He is leading the 259-mile "March Against Fear" from Asheville to Raleigh to help bring attention to a pending medical marijuana bill, House Bill 1161. The bill was filed last month and is now languishing in the House Judiciary Committee. Click on the title link to join up or get more info.
Pennsylvania
On Tuesday, a medical marijuana bill got a committee hearing and stays alive. Following a hearing on Senate Bill 1182, committee members said they had been assured the bill would get a vote in the Senate Law and Justice Committee, but it will be then up to Senate leaders to decide if they will allow a floor vote. If it gets and wins a floor vote, the House would still have to pass it, or pass its own version.
[For extensive information about the medical marijuana debate, presented in a neutral format, visit MedicalMarijuana.ProCon.org.]