Two men were shot and killed in separate incidents by police enforcing drug laws this week. California resident Angel Molina and Little Rock, Arkansas resident Angelo Clark become the 3rd and 4th persons to die in US domestic drug law enforcement operations so far this year.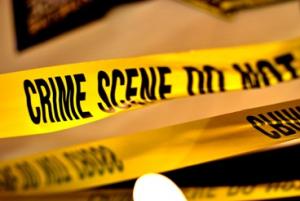 Police told local media
in Shafter, California, that Shafter police went to a residence during a drug investigation Monday night and when they arrived, they encountered two people in the driveway. Police said they were searching the two men when they found a gun on Molina, 37. Police said Molina then tried to grab the gun, and Officer Joseph Hayes shot him in the chest.
He was taken to the Kern Medical Center, but died less than an hour later. The district attorney's office is investigating the incident. Officer Hayes is on administrative leave.
In Little Rock,
police told local media
a SWAT team was serving a pre-dawn search warrant at an alleged drug house when they were confronted by Clark, who they said was holding an AK-47 directed at officers. He was shot by police and died at the scene.
Police said they had been investigating the residence since early December and undercover narcotics detectives had bought crack cocaine from Clark, 31, who lived there. But there was no mention of crack being seized at the home. Instead police reported finding a small marijuana growing operation, pot plants, scales and other drug paraphernalia, a loaded AK-47 clip, and a .40 caliber hand gun.
The unnamed SWAT officer who pulled the trigger is now on administrative leave. The Little Rock Police Department is conducting separate detective division and internal affairs investigations.