A Zionsville, Indiana, man targeted in a meth investigation was shot and killed by state police following a pursuit and stand-off Wednesday night. Brent Kyle Krout, 39, becomes the 39th person to die in US domestic drug law enforcement operations so far this year.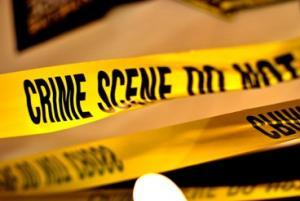 He also
becomes the second Indiana drug suspect to die after a police pursuit in the past eight days
.
According to the Indianapolis Star, citing police sources, Indiana State Police troopers in Owen County attempted to stop Krout Wednesday night because he was the subject of a meth investigation in nearby Lawrence County. Krout refused to stop and led police on a 25-minute chase that only ended when police deployed stop sticks, which caused Krout to lose control of his vehicle.
Police said that throughout the pursuit, Krout could be seen holding a handgun and pointing it at his own head.
Once his vehicle was disabled, Krout remained in it, and police began negotiations with him that went on for four or five hours. At one point, he fired out the front passenger window into a field, but police did not return fire then.
But as a state police SWAT team closed in around dawn, Krout left his vehicle, assumed a defensive stance, and pointed his weapon at officers. Police then opened fire, killing him.