Initiative proponents in Arkansas and North Dakota have to go back to the drawing board, Vermont legalization opponents get organized, Virginia pot arrests increase, especially for blacks, and more.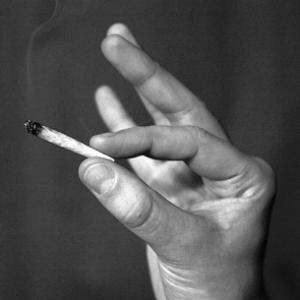 Marijuana Policy
Arkansas Legalization Initiative Language Rejected. State Attorney General Leslie Rutledge has rejected a marijuana legalization initiative, citing spelling errors and "ambiguities in the text." The proposal, from Marry Berry of Summit, must now be resubmitted with fixed language.
New York Legislators Call for Marijuana Legalization. At a forum in Buffalo today, two state legislators, Assemblymember Crystal Peoples-Stokes (D-Buffalo) and Senator Liz Krueger (D-Manhattan), called for marijuana legalization. They are supporting the Marijuana Regulation and Tax Act, Senate Bill 1747.
Vermont Anti-Legalization Group Organizes. There is now organized opposition to marijuana legalization in the Green Mountain State. Opponents have formed a state affiliate of the national anti-legalization group, Smart Approaches to Marijuana. The group is hoping to block legislative efforts to legalize it, warning that it could result in a "public health crisis." Click on the link for more details.
Virginia Marijuana Arrests Increasing, Especially in Black Communities. A new report from the Drug Policy Alliance finds that marijuana arrests have increased by 57% over the past decade, but have more than doubled for black Virginians. Click on the link for much more.
Medical Marijuana
California Collective Operator Sues Over New State Medical Marijuana Law. Collective operator David Armstrong has filed a lawsuit claiming the state's new medical marijuana law violates the state constitution because it amends a voter initiative, the 1996 Compassionate Use Act (Prop 215). Armstrong's attorney, Nicholas Emmanuel, said that although the full effect of the law signed this month is not clear, his client wanted to "get a jump on things."
North Dakota Medical Marijuana Initiative Language Rejected. Secretary of State Al Jaeger (R) Tuesday rejected an initiative from the North Dakota Committee for Medical Marijuana, saying it had errors. Jaeger directed committee members to a petition drafting tool on state government web pages so they can get it right next time.
Asset Forfeiture
Virginia Legislature Again Ponders Asset Forfeiture Reform. The legislature's Virginia Crime Commission met Tuesday to take a second look at passing asset forfeiture reform. A bill that would have ended civil asset forfeiture failed in the state Senate earlier this year. Any decisions on introducing bills on this issue have been held off until at least the next meeting in December.