In Louisiana, merely possessing an ounce of heroin earns a mandatory minimum five-year prison sentence and up to 45 years, and possessing 400 grams (less than a pound) earns a 15-year mandatory minimum. Possession of any amount with the intent to distribute earns a five-year mandatory minimum sentence, and up to 50 years. That's not enough for one Louisiana legislator.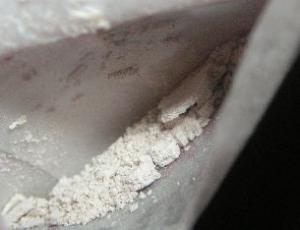 Sen. J.P. Morrell (D-New Orleans) has introduced a pair of bills that would make those draconian sentences even harsher.
Senate Bill 66
would double the mandatory minimum for possession with intent from five to 10 years, while
Senate Bill 67
increases the penalty for possessing an ounce from five to eight years and the penalty for possessing 400 grams from 15 to 24 years.
Those bills are currently before the Senate Judiciary Committee, as is another Morell-sponsored bill,
Senate Bill 3
, which would alter the state's second-degree murder statute.
Under that law, deaths that occur during the commission of any of 15 specified felonies are considered second-degree murder, even if the perpetrator had no intent to kill. Morrell's bill would add "the unlawful sale, distribution, or dispensation of heroin, methamphetamine or 'crack' cocaine" to the list. Under Morrell's bill, people who sold those drugs to others who then overdosed and died could be charged with second-degree murder.
Yet another Morrell bill,
Senate Bill 59
, would make it a felony offense to use a minor in a drug trafficking offense or even to commit such an offense if a minor is present. Morrell seeks a 10-year mandatory minimum for that one, and up to 30 years. SB 59 has already passed out of committee and awaits a Senate floor vote.