In a 2-1 decision last Friday, the Alberta Court of Appeals ruled that Calgary police violated Canadian privacy protections when they persuaded a utility company to attach a device to create a record of electricity usage in a home where they suspected marijuana was being grown. The case is Crown vs. Gomboc.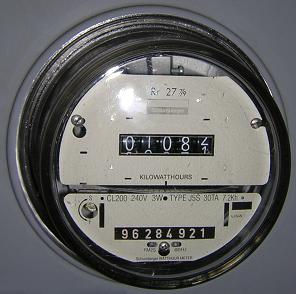 Daniel James Gomboc was arrested and convicted of marijuana cultivation after Calgary police on another call noticed his home showed signs that a marijuana grow was taking place. After spotting suggestive evidence, Calgary police then went to the utility provider Enmax without a warrant and persuaded it to attach a digital recording amp-meter (DRA) to Gomboc's home. The meter monitored Gomboc's power usage for five days, and police used the results to obtain the search warrant that resulted in his arrest and subsequent conviction.
Gomboc appealed his conviction, arguing that the warrantless use of the DRA violated his privacy rights under the Charter of Rights and Freedoms. The Alberta appeals court agreed, overturning his conviction and ordering a new trial. That new trial will take place without any of the evidence seized under the search warrant based on the DRA information.
"It has been famously said that 'the state has no business in the bedrooms of the nation,'" wrote Justice Peter Martin. "The actual prohibition is much broader: in our society, absent exigent circumstances, the state has no business in the homes of the nation without invitation or judicial authorization."
Martin added that the expectation of privacy extends beyond the simple information-gathering on the timing and amount of electricity used to the behavior of utility companies. "It is also objectively reasonable to expect that the utility would not be co-opted by the police to gather additional information of interest only to police," wrote Martin. "Indeed, I expect that the reasonable, informed citizen would be gravely concerned, and would object to the state being allowed to use a utility to spy on a homeowner in this way."
The decision could be a precedent that will lead to more reversals, Gomboc's attorney, Charlie Stewart, told the Calgary Herald. "It's interesting to think of all the people who have pleaded guilty or been convicted under these circumstances," said Stewart. "It's a question of the legitimacy of the search."