The idea of marijuana social clubs in the nation's capital remains alive, Rhode Island patients face the prospect of seeing their plants taxed, there are medical marijuana advances in Australia and Poland, and more.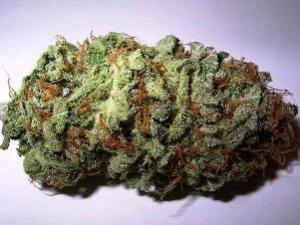 Marijuana Policy
DC City Council Backs Away from Pot Social Club Ban. The District of Columbia city council today voted to halt consideration of legislation that would permanently ban adult consumption of marijuana outside the home, and instead moved forward with the creation of a task force to explore the establishment of regulated places where adults can legally consume marijuana in the District. Last week, the council passed an emergency ban on social clubs and it was supposed to make that ban permanent today, but backed off in the face of strong public pressure. Instead, it voted to establish a task force to study the issue.
Medical Marijuana
Rhode Island Governor Wants to Impose Hefty Plant Tax on Patients, Caregivers. Gov. Gina Raimondo (D) has introduced a medical marijuana reform plan that would impose a $150 per plant tax on plants grown by patients and a $350 per plant tax on plants grown by caregivers. The governor says this will help the state raise $8.4 million in new tax revenues. But that tax is based on the administration's position that each plant is worth $17,000, which is nowhere near the case. Patient advocates are not happy.
Drug Testing
Wisconsin Bill Would Make It a Crime to Cheat a Drug Test. State Sen. Robert Cowles (R-Green Bay) has introduced a bill that would criminalize the possession, sale, or advertising of chemicals used to create synthetic urine to defeat drug tests. Under current state law, workers can be fired for cheating on drug tests, but face no criminal penalty. The bill would make using synthetic urine to cheat a drug test a misdemeanor punishable by up to 30 days in jail for users and up to 90 days in jail for sellers or manufacturers. Fourteen other states have similar laws.
International
Human Rights Watch Condemns Tunisia's Drug Laws. The group issued a report this week singling out Law 52, which is says requires courts to impose "cruel, disproportionate, and counterproductive" sentences on drug offenders. The law requires a mandatory minimum one year jail sentence for any illegal drug possession, including marijuana.
Australian State Run Synthetic CBD Trials on Children With Epilepsy. The Victoria state government has authorized a study on 10 children as part of an effort to understand the effects of synthetic cannabinoids on children with epilepsy. The trial is set to get underway in Melbourne this month. The state government has kicked in $150,000 for the trial.
Polish Rapper Files Medical Marijuana Bill. The pioneering Polish rapper known as Liroy is now Polish Member of Parliament Piotr Liroy-Marzec, and on Monday, he presented a draft bill to legalize medical marijuana in the East European country. "This draft crowns everything I've said over the years, especially during the election campaign," said Liroy-Marzec. "I promised people I met who were ill that I would do everything possible to table this draft," he said.