It's jail and prison guards gone wild this week! Most did their misdeeds for profit, but at least one did hers for love. Let's get to it: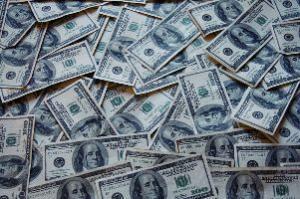 In New York City,
a Rikers Island jail guard was arrested Sunday
on charges she smuggled marijuana in to an inmate and had sex with him. Guard Nicole Bartley, 30, went down when a drug-sniffing dog stationed at the prison alerted on her. She said the inmate "played me for a fool."
In Fort Bend, Texas, a Fort Bend County sheriff's jail guard was arrested Monday for smuggling illegal drugs into the jail. Naveed Muhammed Islam, 19, went down after an internal investigation into allegations of a crooked guard at the jail. He is charged with bringing prohibited substances into a correctional facility, a third-degree felony.
In Charlotte, North Carolina, two former sheriff's officers and two prison guards pleaded guilty Tuesday to a drug dealing conspiracy in which 14 others have already pleaded guilty. The crew went down after undercover officers posed as members of a drug-dealing operation looking for crooked cops to aid their cause. Former Northampton County sheriff's captain Jason Boone and former lieutenant Jimmy Pair, Jr., both pleaded guilty to drug conspiracy and bribery charges. The two prison guards were not named.
In Cedar Rapids, Iowa, a former Anamosa State Prison guard was sentenced last Wednesday to four years in federal prison for smuggling drugs, cell phones, and other contraband in to prisoners. Garrett Barton, 29, admitted not only to smuggling contraband, but also to being high while armed as a tower guard. He copped to one count of a Hobbs Act extortion under color of official right (accepting bribes).
In Memphis, four Shelby County deputy jailers were sentenced last Friday after being caught up in a sting involving smuggling what they thought was Oxycontin into the jail. Anthony Thomas got one month in prison, and Marcus Green, Brian Grammer, and Torriano Vaughan were sentenced to a year and a day. The four went down after an inmate alerted officials of the guards' willingness to subvert the law, and officials then set up the sting.