It's a veritable cornucopia of corrupt cops this week. Major corruption scandals wind down in the Chicago suburbs and the Rio Grande Valley, LA deputies get popped planting guns in a dispensary, a Philly narc sleeps with his snitch and whispers DEA secrets in her ear, and more. Let's get to it: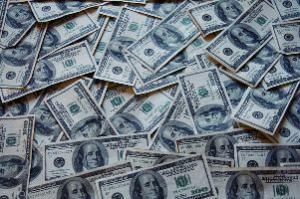 In Reading, Pennsylvania,
a Reading police officer was arrested last Wednesday
on charges he stole at least $16,500 seized from drug suspects as evidence. Officer Jodi Royer, 47, He is charged with theft by unlawful taking, receiving stolen property, tampering with evidence and unlawful use of a computer and related counts. He came under suspicion in March when his supervisor discovered cash missing from the evidence property room in the basement of City Hall. Investigators said Royer stole the money to support his gambling habit. Royer was transferred to the evidence department in April 2011. The Berks County District Attorney's audited the evidence and allege Royer tampered with evidence in six cases, stealing $14,484 in four cases and returning $2,214 from two other cases but with bills of the wrong denomination, including some that were not in circulation at the time of the original case.
In Los Angeles, two former LA County sheriff's deputies were arrested last Thursday on charges they planted guns in a medical marijuana dispensary and used the planted weapons as the basis to falsely arrest two men. Julio Cesar Martinez, 39, and Anthony Manuel Paez, 32, were charged with one felony count each of conspiracy to obstruct justice and altering evidence as a peace officer. The two officers allegedly turned off the electricity and a security camera system inside the dispensary as they planted guns. They then wrote a report saying they spotted a drug deal involving a person with a gun and claimed to have followed him into the dispensary. But surveillance video from the dispensary was "inconsistent" with their report. They pair of crooked cops are looking at up to seven years each.
In Houston, Texas, a former Houston police officer was arrested last Thursday on charges he provided security and cover for drug dealers. Marcos Carrion, 36, is charged with conspiracy to possess with intent to distribute cocaine. The case allegedly involves cocaine shipped between 2013 and April 2014. Carrion resigned from the department in February 2014. He's now out on $5,000 bond.
In Warsaw, Indiana, a Warsaw police officer was arrested last Friday on charges she was peddling pain pills after she was caught on video selling oxycodone to an undercover officer. Officer Lacy Ward is charged with conspiracy to deliver Schedule II controlled substances and interfering with an investigation.
In Columbus, Ohio, a former Columbus police officer was sentenced last Friday to 57 months in federal prison for protecting a suspected heroin dealer. Stevie Billups, 57, blamed his misbehavior on a raging gambling habit. He pleaded guilty in November to attempted distribution of heroin. He also had been charged with carrying a gun during a drug-trafficking crime and money laundering after he hooked up with the drug dealer last summer at the Hollywood Casino Columbus. Those charges were dropped as part of the plea deal.
In Philadelphia, a former Philadelphia narcotics officer was sentenced Monday to a year in prison for lying about his relationship with a confidential informant. Robertito Fontan, 42, was romantically involved with his snitch and tipped her off that the DEA was investigating her former boyfriend. He then lied to FBI investigators who were looking into the leak. He was convicted in January of making false statements.
In Wheaton, Illinois, a former Schaumberg police detective was sentenced Tuesday to 26 years in prison for seizing drugs from dealers and reselling them. Matthew Hudak had pleaded guilty to unlawful delivery of a controlled substance, official misconduct, burglary, and armed violence for his role in a trio of crooked narcs in the Schaumberg Police Department. One of Hudak's buddies is now doing 24 years; another still faces trial. The three officers allegedly took part in an elaborate plan for at least six months that involved withholding drugs taken during arrests, then reselling them through a street dealer, prosecutors said. The drugs included marijuana and cocaine. Prosecutors also claimed the trio stole $20,000 from a storage locker belonging to a drug dealer, prosecutors said. They went down after an informant approached another local police department to report the officers had contacted him about selling drugs for them.
In Bryan, Texas, a former Madisonville police sergeant was sentenced Tuesday to five years probation for having drugs planted in his ex-wife's vehicle during a 2011 custody dispute. Jeffrey Covington had been convicted last week on retaliation charges after drug possession and official oppression charges were dropped. Covington had an informant plant meth in Laura Covington's vehicle and arranged for her to be pulled over and arrested on drug charges, but those charges were later dropped.
In McAllen, Texas, four former Hidalgo County law enforcement officers were sentenced Tuesday to prison terms ranging from eight years to nearly 12 years for using their positions with a local drug task force to sell drugs and provide protection to drug traffickers, before recessing to continue the others Wednesday morning. Members of the department's Panama Unit also stole money and drugs, including marijuana, cocaine, methamphetamine and ecstasy. Sometimes, members of the unit initiated the thefts themselves, while other times they were hired to do them. Mission police officer Jonathan Trevino, son of the then-Hidalgo County sheriff, decided which jobs they took and how the proceeds were divided. In some instances members coerced their way into homes wearing body armor and carrying their guns, looking for drugs. In other cases -- which turned out to be an undercover federal operation -- members escorted cocaine loads moving through the area. Former Deputy Jorge Garza got 10 years, former deputies Fernando Guerra Sr. and his son got eight years each, and former Deputy Gerardo Mendoza-Duran got eight years, while former Deputy Claudio Mata got 12 years. Nine more are set to be sentenced later this week.