A North Carolina detective had a thing for "nudish fetish catfights," a Pennsylvania state trooper had a snitch scoring coke for him, an Oregon crime lab tech had a bad case of sticky fingers, and more. Let's get to it: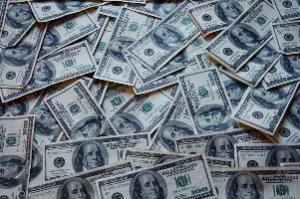 In Myrtle Beach, North Carolina,
a former Horry County police detective was accused Monday
of sexually abusing drug-using women in a civil suit. Three other women have already filed similar suits against Detective Allen Large. In the case of Jane Doe #4, Large is accused of calling a woman and telling her he knew she used drugs, visiting her home and forcing her into a non-consensual sex act, then later providing her with drugs, and continuing "to contact (her) on a daily basis to demand that she engage in nude fetish catfights," the lawsuit said. He gave up on the woman after she entered drug treatment in 2015. The lawsuit doesn't name Large; instead it accuses his supervisors, including the police chief, of knowing what Large was up to and failing to do anything about it.
In Avondale, Pennsylvania, a state trooper was arrested last Friday after he was caught buying cocaine from a confidential informant. Trooper Jose Lebron allegedly gave the informant cash to buy drugs over a period of months and was repeatedly seen snorting cocaine by the informant. Lebron also began paying the informant with cocaine, saying it was too expensive to keep paying with cash. Lebron went down in a controlled buy at a local McDonald's. He is charged with one felony count of criminal use of a communication facility as well as misdemeanor counts of possession of a controlled substance and possession of drug paraphernalia. He is free on $5,000 bail.
In Pendleton, Indiana, a jail guard at the Pendleton Correctional Industrial Facility was arrested last Friday after he got caught trying to smuggle drugs into the prison. Guard Mark Wooten went down after consenting to a search in which officials found 200 suboxone strips. He is charged with one count of trafficking in a controlled substance with an inmate and one count of possession of a controlled substance.
In Portsmouth, Virginia, a former Portsmouth police officer was arrested last Friday on charges he went rogue in trying to bust a drug dealer. Mark Anthony Deluca, Jr. is accused of lying to a judge to obtain a search warrant to raid a home where heroin was found. Deluca gave conflicting accounts of what happened, and the charges were dropped against the homeowner. Now, Deluca faces one count of forgery, one count of uttering a forged public instrument, and three counts of perjury.
In Gadsden, Alabama, a former Etowah County sheriff's deputy was arrested Monday on charges he smuggled drugs into the county jail. Detention Deputy Erick Bullock, 33, went down after his name came up in an internal investigation into contraband at the jail and meth, salvia, suboxone, tobacco, and a cell phone were found in his bag. He is charged with one count of first-degree promoting prison contraband, one count of second-degree promoting prison contraband, two counts of unlawful possession of a controlled substance, one count of salvia possession and one count of third-degree promoting prison contraband. He is now residing at his former workplace until he comes up with a $9,500 bond.
In Portland, Oregon, an Oregon State Crime lab forensic scientist pleaded guilty Monday to stealing as many as 700 pills from more than 50 separate evidence specimens submitted to the labs. Nika Elise Larsen, 36, copped to two counts of obtaining a controlled substance by misrepresentation, fraud, and deception. She admitted stealing meth, morphine, hydrodocone, morphine, and methadone while overseeing cases. She's looking at up to three years in prison, according to her plea bargain agreement. She could have been looking at up to eight years.