Initiative signature-gathering campaigns are underway in Arkansas and Ohio and about to get underway in Oklahoma, the future of San Jose dispensaries remains unsettled, Minnesota lawmakers meet to search for a conference committee compromise, and more. Let's get to it: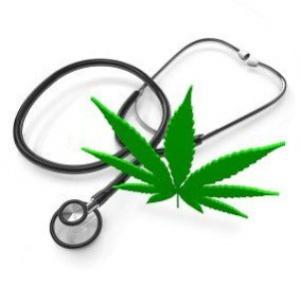 Arkansas
Last Friday, the state attorney general again rejected the language of a medical marijuana initiative. Attorney General Dustin McDaniel has once again rejected the proposed wording for a medical marijuana initiative from Arkansans for Medical Cannabis. This is about the sixth time he has rejected proposals from the group. Meanwhile, another initiative, this one from Arkansans for Compassionate Care, is in the signature-gathering phase. The Arkansas Medical Cannabis Act needs some 65,000 valid signatures to qualify for the November ballot.
California
On Tuesday, the San Jose city council postponed for one week a vote on stiffening regulations for dispensaries. The move came after the council spent hours absorbing reports and listening to speakers both for and against the move. The proposal mirrors one adopted and then abandoned after medical marijuana activists pushed back in 2011. Advocates predict the council will pass the measure, even though there are three initiatives in the works to undo it.
Illinois
Last Wednesday, a bill to allow children with epilepsy to use medical marijuana won a House committee vote. A measure that would allow children with epilepsy to use medical marijuana is moving. The House Rules Committee approved Senate Bill 2636 on a 15-0 vote. The legislation would add epilepsy to the list of treatable diseases in the state's medical cannabis pilot program. It would also allow children with epilepsy to use medical cannabis. The bill has already passed the Senate and now heads for a House floor vote.
Iowa
On Monday, Gov. Brandstad said he was likely to sign a limited CBD medical marijuana bill. Gov. Terry Brandstad (R) told a news conference he has consulted with the governors of other states that have passed limited CBD medical marijuana bills and he thinks Iowa can move forward without "unintended consequences." He gave the legislature credit for crafting a very tight bill. "I think it's important that we respond to legitimate concerns from the public but we also have to protect against unforeseen consequences. I think the legislature in this case has tried to do that. My inclination at this point is to say that I'm inclined to think that it's likely that I will sign it," he said. The bill is Senate File 2360.
Minnesota
Last Thursday, a medical marijuana study bill passed the House. A bill that would fund a study on the therapeutic effects of marijuana was approved by the House. Senate File 2470 was filed by Rep. Carly Melin (DFL-Hibbing) after her earlier, full-fledged medical marijuana bill, House File 1818 was blocked by law enforcement and the governor.
Last Friday, Gov. Dayton said he would sign the House bill, not a more far-reaching measure that has already passed the Senate, Senate File 1641.
On Tuesday, the Senate voted not to concur with the House bill. That means a conference committee will have to try to hammer out an acceptable compromise.
Ohio
As of this week, a medical marijuana initiative campaign is in the midst of signature-gathering. The Ohio Rights Group is leading a signature-gathering campaign to put a medical marijuana (and hemp) initiative on the November ballot. They need to collect 385,000 valid voter signatures by July 5. They had 50,000 signatures on March 1 and haven't reported any more recent figures, but the campaign has been ramping up this month.
Oklahoma
As of next week, a medical marijuana initiative will start its signature-gathering campaign. The Oklahoma Compassionate Cannabis Campaign will begin signature-gathering for its medical marijuana initiative on May 18. The campaign needs 155,216 valid voter signatures to qualify for the November ballot.
[For extensive information about the medical marijuana debate, presented in a neutral format, visit MedicalMarijuana.ProCon.org.]